'Star Trek 3' Spoilers: 'Star Trek Beyond' Rumored To Be New Title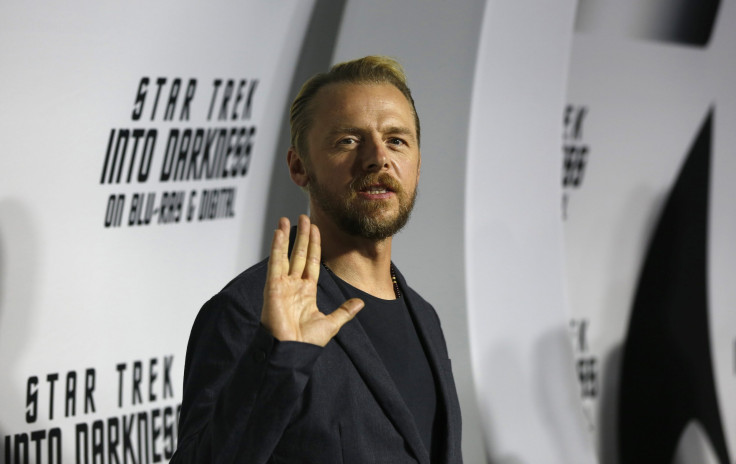 With J.J. Abrams taking on that other space opera, "Star Wars: The Force Awakens," the next USS Enterprise mission has reportedly been titled. According to the fansite TrekMovie, the new "Star Trek 3" adventure will be called "Star Trek Beyond." Justin Lin ("Fast and Furious") is jumping into the director's chair with new screenwriters Simon Pegg and Doug Jung.
The site reports that the name "Star Trek Beyond" has been registered with the Motion Picture Association of America, the governing body that gives released movies their ratings. The "Beyond" portion of the title is lending credence to recent interviews with the actor behind Chief Engineer Montgomery Scott, Pegg.
In a recent interview with the Guardian, Pegg said he wanted to return "Star Trek" to its series roots. "It's a story about frontierism and adventure and optimism and fun, and that's where we want to take it, you know," he explained. "Where no man has gone before – where no one has gone before, sensibly corrected for a slighter more enlightened generation."
The rebooted "Star Trek 3" moniker has yet to be confirmed by the studio or director Lin. There's also speculation that the "Star Trek Beyond" title is a placeholder until the real name is revealed at San Diego Comic Con in July. Still, the movie will have to register with the MPAA for a commercial release, regardless if production team Bad Robot has made a formal public announcement.
Speaking with MTV at CinemaCon in Las Vegas, Pegg said, "We're hoping to make a 'Star Trek' for today that doesn't forget where it came from." He also shared that fellow British actor Idris Elba may be joining the "Star Trek 3" cast in a "kickass role," but wouldn't confirm Elba's involvement or the nature of his part. Rumor has it Elba will be cast as the sequel's villian.
"Star Trek 3" is set for release nationwide July 8, 2016.
© Copyright IBTimes 2023. All rights reserved.
FOLLOW MORE IBT NEWS ON THE BELOW CHANNELS