'Star Wars 7' News Promised From J.J. Abrams And Lucasfilm President At April 16 Event; Is A Trailer On The Way?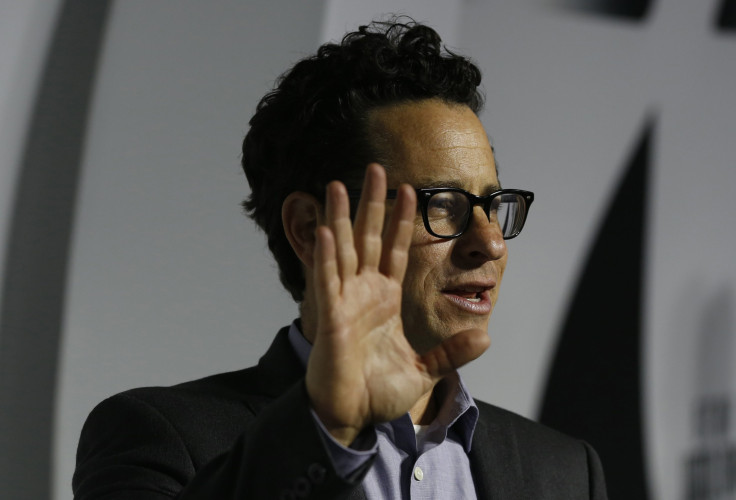 "Star Wars" fans have a big day to look forward to in April. It has been confirmed that director J.J. Abrams and Lucasfilm president Kathleen Kennedy will join the annual "Star Wars Celebration" in Anaheim, California, on April 16 to announce some big news.
The franchise's official website states that Abrams and Kennedy will "kick off the show in a big way" this year. The site promises that their announcement will "be a day long remembered." This has caused many fans of the franchise, and those excited about "Star Wars: The Force Awakens," to speculate on what's in store for them.
The most popular theory is that the duo will unveil the first full-length trailer for "Episode VII." So far, the only glimpse of the film, which is shrouded in secrecy, has been an 88-second teaser. Although it gave fans a lot to salivate over -- like the return of the Millennium Falcon and the odd broadsword design of Kylo Ren's lightsaber -- the teaser didn't offer much in the way of plot details or looks at returning original cast members Carrie Fisher, Harrison Ford and Mark Hamill. It was previously reported that toy companies haven't been able to design a lineup of "The Force Awakens" products thanks to the lack of footage from the film thus far.
Other fans are wondering if the two will take a line from their fellow Disney partner, Marvel, and use the platform to unveil the lineup of movies in the "Star Wars" franchise for the next few years. It has previously been announced that the new trilogy of films that "The Force Awakens" kicks off will be separated by stand-alone stories that take place in the "Star Wars Universe." A full-fledged scheduling announcement could be in store.
Another possible, though unlikely, subject for the announcement could be that the studio has agreed to move the release date of the film from Dec. 18, 2015, to sometime in the summer. Recent unconfirmed reports indicate that Abrams has been lobbying Disney to let him release the movie some six months ahead of schedule. Apparently, the director fears that the leaks and spoilers that could come out of the production phase during those six months could make the movie predictable and stale before it even opens. Perhaps Disney has agreed to his plan and the two will announce that "The Force Awakens" will go up against "Jurassic World" and "Avengers: Age of Ultron" in theaters this summer.
Whatever Abrams and Kennedy have planned will finally be revealed on April 16. Now would be the time to mark your calendars.
© Copyright IBTimes 2022. All rights reserved.
FOLLOW MORE IBT NEWS ON THE BELOW CHANNELS