'Star Wars: Episode 9' Rumors: Darth Sidious Gets New Dark Costume
The Emperor (Ian McDiarmid) will be back in "Star Wars: Episode 9," but he will get a new look. Rumors of a new costume of Darth Sidious have surfaced online, revealing a sinister look that builds on the dark robes that he is known to wear.
The following article contains spoilers of "Star Wars: Episode 9."
A new report by Making Star Wars has revealed that the Emperor will be a dying man when Kylo Ren (Adam Driver) meets him on a dead planet in the upcoming film. Darth Sidious will be able to transform into his younger self by absorbing the Force powers of both Kylo Ren and Rey (Daisy Ridley) later in the movie.
After Darth Sidious transforms, he will reportedly be seen in a dark robe with red lining. The Emperor has always loved wearing a cloak, especially after he became scarred and deformed in his fight against Mace Windu (Samuel L. Jackson). The new robes may show the character's return to his former strength, and at the same time the red lining can signify the transformation.
Darth Sidious will show his real power in "Star Wars: Episode 9" when he shoots a bolt of Force lightening into space and destroys Resistance ships in orbit. He will later fight against Rey and Kylo Ren.
Matt Smith's role in the film is still a mystery. According to rumors, he may be playing Rey's dad. It remains to be seen if this is true, or if the actor will be playing the role of the younger Palpatine after the transformation.
Bespin Bulletin has attempted to give an artists' depiction of what Darth Sidious will look like after his transformation, and with the new robes. It is not yet confirmed whether the character will look like his younger self from the original trilogy before fighting Mace Windu or if he will have the deformed look after the fight.
As previously reported, the last fight in "Star Wars: Episode 9" will be between Darth Sidious and Rey. Kylo Ren will take on the Knights of Ren in this fight.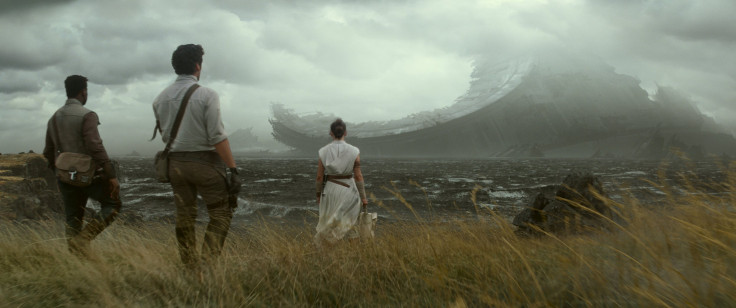 © Copyright IBTimes 2023. All rights reserved.
FOLLOW MORE IBT NEWS ON THE BELOW CHANNELS