'Star Wars: Episode 9' Leak: The Awesome New Powers Of Emperor
The Emperor (Ian McDiarmid) will not only be back in "Star Wars: Episode 9," but he will also have some cool new powers. A new leaked report revealed new details about the Darth Sidious scene, as well as his plan to return to rule the galaxy.
The following article contains spoilers of "Star Wars: Episode 9."
According to a new leak posted on Making Star Wars, Kylo Ren (Adam Driver) will go in search of the Emperor, who will be on the verge of death on the planet Exogol. When the Supreme Leader arrives at the entrance of the underworld facility, a cube shaped entrance door rises up and hovers in the air, revealing the elevator that leads down to the base.
Kylo Ren will find Palpatine to be a dying man. His only wish now is to hand over the control of the galaxy to the new Supreme Leader, and let him rule as the Emperor along with Rey (Daisy Ridley) by his side as his Empress. Darth Sidious will explain to Driver's character that he and the Jedi form a Force Dyad, and the two of them will become more powerful when they join forces, which is something that Bespin Bulletin has also confirmed.
Palpatine has been a master at creating an illusion of vulnerability to manipulate people, and this is what he will do in "Star Wars: Episode 9" as well. According to the leaked report, his image of a dying man is a fake narrative. All he wants is was for Kylo Ren and Rey to come before him so that he can absorb their Force powers and become his former, younger self again.
After absorbing their Force powers, Palpatine will unleash a flurry of lightening into space and destroy Resistance ships in orbit.
While "Star Wars: Episode 9" will reveal new Dark Side powers of Palpatine, it will also reveal some new Light Side powers. According to a previous leaked report by Making Star Wars, Rey will discover some powerful healing powers in the film.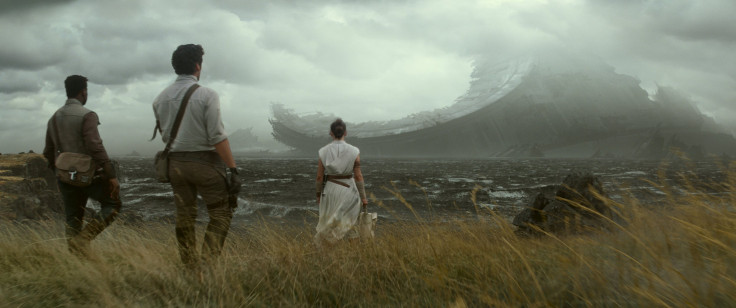 © Copyright IBTimes 2023. All rights reserved.
FOLLOW MORE IBT NEWS ON THE BELOW CHANNELS