'Star Wars: Episode 9' Spoilers: Darth Vader's Connection To Plot
"Star Wars: Episode 9" will be connecting all the previous movies of the Skywalker saga. While Emperor Palpatine's (Ian McDiarmid) presence has been confirmed as one of the ways to connect the movies, the sequel trilogy will not be complete without a Darth Vader connection. New details confirm how the former Sith Lord will have role in the film.
The following article contains "Star Wars: Episode 9" spoilers.
In a way, Darth Vader is already a big part of the sequel trilogy. Kylo Ren (Adam Driver) is inspired by the power and ambition of his grandfather, and he carries the mangled remains of the Sith Lord's helmet with him. While it remains to be seen if the helmet will return, the character's presence was confirmed in the D23 trailer that featured his iconic breathing.
According to Making Star Wars, a reliable site for spoilers for the movies from the franchise, the main plot of the upcoming film will be about finding wayfinder devices. Kylo Ren has always wanted to collect things that belonged to his grandfather, and he will be seen looking for a wayfinder device that once belonged to the Sith Lord.
Rey (Daisy Ridley) too will be looking for a wayfinder device in "Star Wars: Episode 9," but one that belonged to Emperor Palpatine. The two wayfinder devices may lead the two characters to a cave that has a Sith holocron, according to a leak posted on the Instagram page of Bespin Bulletin.
Another way the upcoming film can have a Darth Vader connection is by taking the fans back to the castle on Mustafar. According to CBR, the Dark Rey scene in the D23 video, which many suspect is a Force vision, may be from the Sith Lord's castle. Whether or not this is true will be revealed when the movie hits the theaters
"Star Wars: Episode 9" will be released on Dec. 23.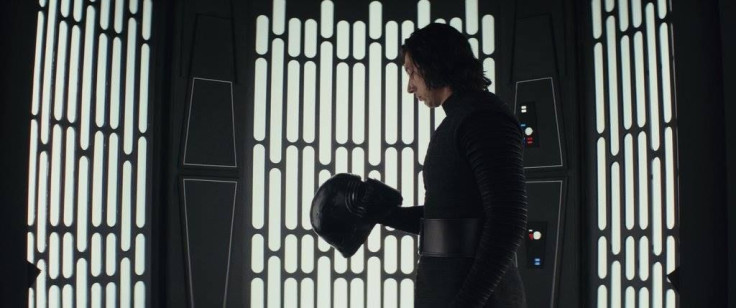 © Copyright IBTimes 2022. All rights reserved.
FOLLOW MORE IBT NEWS ON THE BELOW CHANNELS