'Star Wars: Episode 9': Title, Trailer And 'Surprises' Expected In April
A panel specifically for "Star Wars: Episode 9" led by director JJ Abrams and Lucasfilm president Kathleen Kennedy has been announced for next month's Celebration event. A title reveal, trailer and some "surprises" are expected during the discussion.
The "Star Wars: Episode 9" panel discussion will take place on April 12. The announcement was made on the official Star Wars website, along with a confirmation that Abrams and Kennedy will take part in the panel.
The official list of cast members who will be joining the discussion is yet to be announced. Oscar Isaac, who will be reprising his role as Poe Dameron, has already confirmed that he will be joining the panel. There will be a few other "special guests," but it isn't clear who they will be.
The title of "Star Wars: Episode 9," along with a teaser may be released a few days before the Celebration event. The first full trailer, or at least a behind-the-scenes video with a few scenes from the film, is expected to be showcased during the panel discussion.
The upcoming film is significant because it is the last one in the sequel trilogy. In a recent interview with Today, Isaac teased that the movie is a culmination of all nine previous movies and an end of the Skywalker saga. He complimented Abrams and the Lucasfilm team for doing a good job and teased that the film is going to be "fulfilling."
As far as the plot of "Star Wars: Episode 9" is concerned, Isaac isn't allowed to give away too many details. However, he did say that the fans will get to "learn a lot more things" about the main characters in the film.
So far, the only picture from the film that the fans have seen is a behind-the-scenes shot that Abrams shared on Twitter of the last day of filming. Daisy Ridley, John Boyega and Isaac shared a hug as filming wrapped on that day.
"Star Wars: Episode 9" will be released on Dec. 20. The plot synopsis is expected to be announced along with the trailer and title reveal at the Celebration event.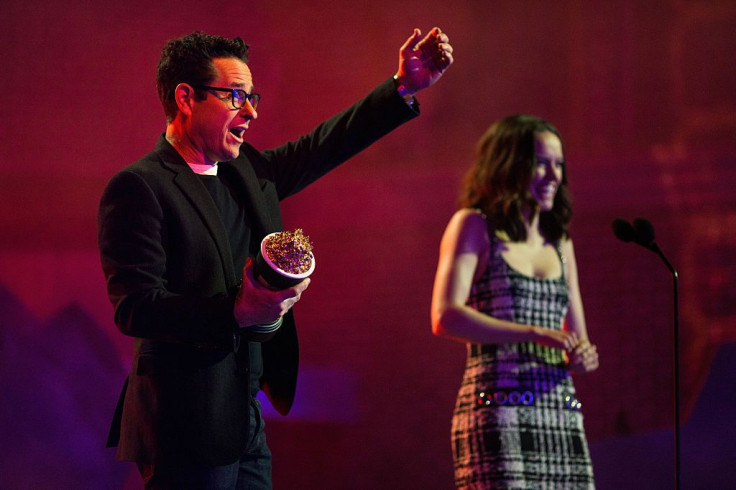 © Copyright IBTimes 2023. All rights reserved.