'Star Wars: The Force Awakens' In India: Will Bollywood's Big-Ticket Movies Overshadow Hollywood Blockbuster?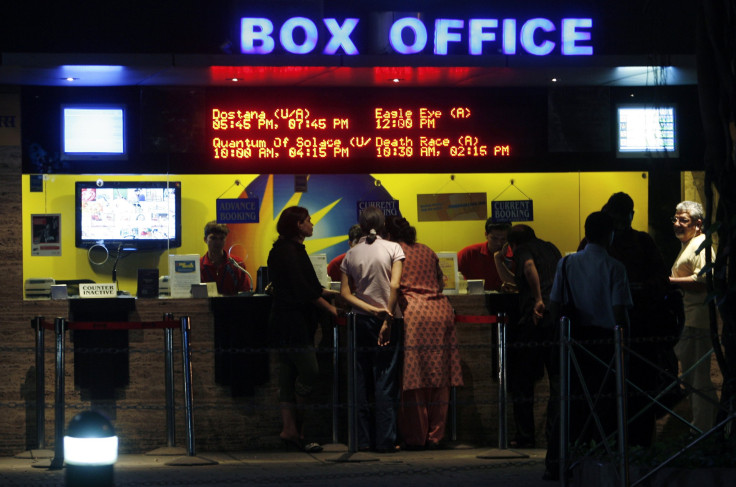 While "Star Wars: The Force Awakens" set an opening night box-office record in the U.S. and Canada, it remains to be seen if the movie will be able to repeat its performance in India. The new "Star Wars" film is set to release on Christmas Day in India as it was pushed by a week over the release of two presumed Bollywood blockbusters that opened Friday, the day "Star Wars" released in America.
Despite 2015 being a phenomenal year for Hollywood movies in India, the "Star Wars" movie may not hold as much power in the world's second-most populous country, where homegrown Bollywood movies outshine even the biggest of Hollywood blockbusters.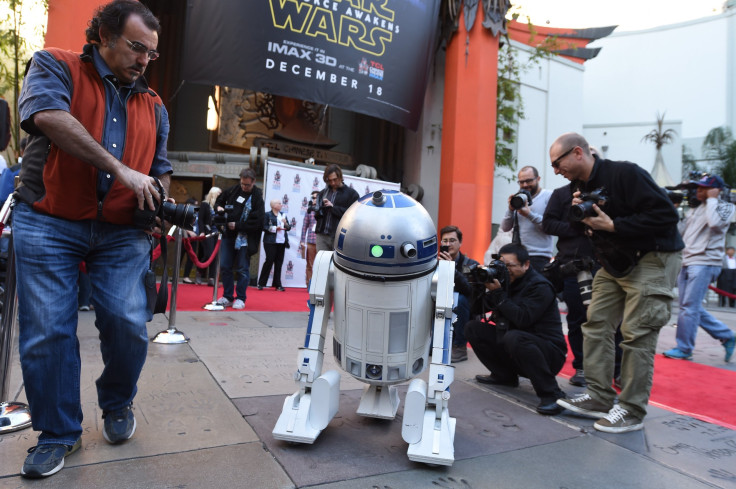 On Friday, Rohit Shetty's "Dilwale," starring superstars Shah Rukh Khan and Kajol, and Sanjay Leela Bhansali's "Bajirao Mastani," starring popular actors Ranveer Singh, Deepika Padukone and Priyanka Chopra, hit the theaters.
"They are both big films and since they are releasing on the same day, one week is not enough to do them justice at the box office," leading Indian distributor Anil Thadani of A.A. Films told Variety. He said that the box-office performance of these Bollywood films will decide how many screens "Star Wars" gets, and this will impact its earnings accordingly.
Walt Disney Co., which now owns the rights to the "Star Wars" franchise, reportedly said that it did not want the most highly anticipated movie in a decade to go head-to-head with some of Bollywood's biggest names.
"Christmas Day is a holiday all over and an ideal time we believe for the release of this epic movie, for all our Indian viewers," Amrita Pandey, head of marketing at Disney India, said, according to the Wall Street Journal. Pandey added that the delay in release could in fact help build the hype for the Harrison Ford-starrer and ramp up its demand as Indians would see the excitement of the rest of the world.
Moreover, "Star Wars: The Force Awakens" is not the only movie that has changed its release date in India. Previously, "Avengers: Age of Ultron" released in India a week before the U.S. to avoid competing with a big Indian film.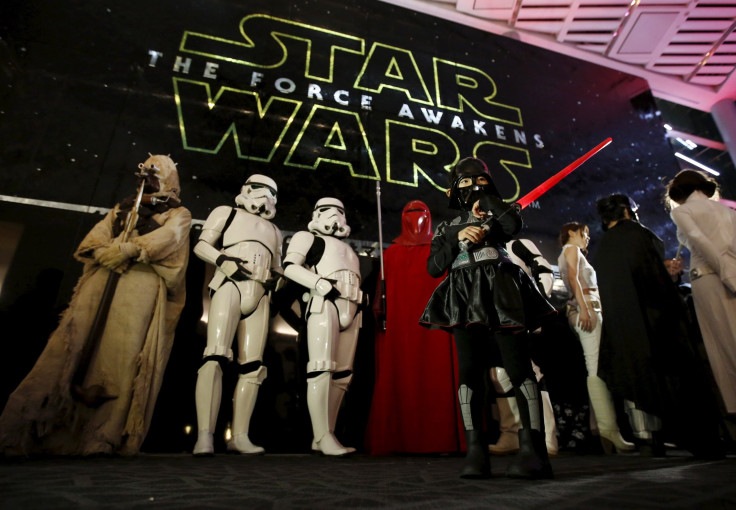 Despite the huge population of the Asian country, Hollywood films typically make modest gains. However, these movies are gradually employing new approaches to make a mark in the Indian market. Hollywood studios have begun releasing their big-ticket films dubbed in major Indian regional languages like Hindi, Tamil and Telugu, catering to a larger audience and thereby improving their collections.
According to the FICCI-KPMG Indian media and entertainment industry report released in March, "The consumption of Hollywood content in India is rapidly changing amongst the audience driven by the youth and emergence of new centers in tier 2 and tier 3 cities where largely dubbed content performs well."
The top five Hollywood films in terms of their Indian box office collections stood in excess of $67 million, making 2015 a memorable year for the business of Hollywood studios in India.
"Fast & Furious 7" reportedly grossed $23 million while Chris Pratt-Irrfan starrer "Jurassic World," the fourth film in the "Jurassic Park" film series, grossed over $15 million. Other Hollywood films like "Avengers: Age of Ultron" earned over $11 million, "Mission Impossible - Rogue Nation" grossed over $10 million and "Spectre," the James Bond film, made nearly $5 million at the Indian box office.
"The market for Hollywood films has truly evolved in India," Indian trade analyst Taran Adarsh reportedly said earlier this month. "And we're not just talking about the metros."
Hollywood also has improved its share in the Indian market because of more multiplexes and an increase in 3D and IMAX formats, experts say.
However, these numbers still fall short when compared with some of the biggest hit Bollywood movies.
Indian superstar Salman Khan's movie "Bajrangi Bhaijaan" grossed more than $45 million at the box office, while Aamir Khan-starrer "PK," which released in December 2014, bagged nearly $50 million.
However, sometimes Hollywood beats the odds by doing better at the box office than a big Indian movie.
For instance, "Furious 7," which released in April, clashed with Bollywood's "Detective Byomkesh Bakshi," a movie based on a series of popular Indian stories. But, the James Wan-directed movie beat the Indian movie by a huge margin, drawing over seven times in box office collection.
In fact, industry experts say that there's a chance that "Star Wars" may get a decent box office collection in India compared with "Dilwale" and "Bajirao Mastani." The two big-ticket Indian movies could end up splitting their audiences and therefore underperform, according to analysts.
© Copyright IBTimes 2023. All rights reserved.