'Star Wars: The Force Awakens' Trailer Voice: Andy Serkis Confirms He's The Man Behind The First Sneak Peek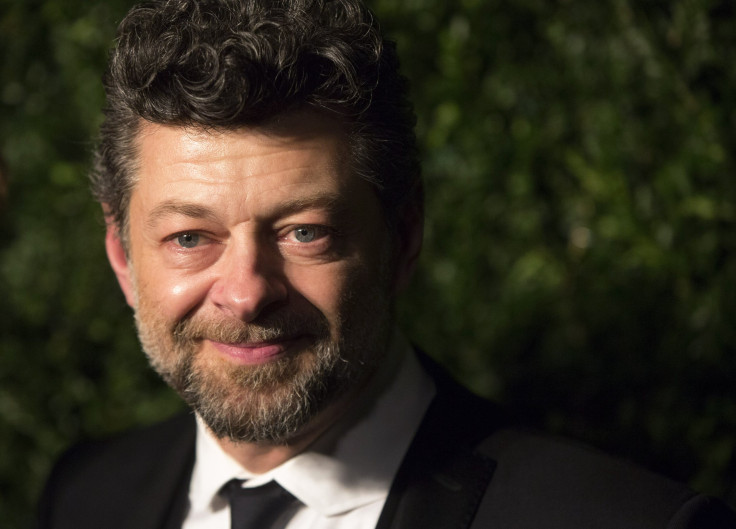 Since the release of the first trailer for J.J. Abrams' "Star Wars: The Force Awakens," there has been rampant speculation as to who is providing the low, ominous voiceover in the 90-second sneak peek (below). Now Hollywood's favorite motion-capture artist -- Andy Serkis -- has taken credit for the performance.
Although his face doesn't appear in the trailer, which debuted to a welcoming audience on Thanksgiving weekend, Serkis told "Good Morning America" and the U.K.'s Absolute Radio that he voiced the lines promoting the seventh film in the immensely popular science fantasy franchise. The British actor is in the movie but his character is still shrouded in mystery. A source told HitFix that he will play "a pivotal role in the film, although he will not have a lot of screen time."
The online community of fans required a little convincing that Serkis, a star of the "Lord of the Rings" and the recent "Planet of the Apes" films, was indeed behind the voiceover work. Despite Serkis being listed as one of the film's cast members, many believed that "Sherlock" actor Benedict Cumberbatch was the one warning fans about an awakening of the Force.
The Cumberbatch believers weren't coming completely out of left field. The British actor has been popping up in top Hollywood projects, with roles in the "Hobbit" trilogy and a rumored casting as the title character in Marvel's "Doctor Strange," according to Deadline. In addition, he has already worked with director Abrams on "Star Trek: Into Darkness." However, Cumberbatch is not in the new "Star Wars," according to Serkis.
"I'm sure Benedict doesn't need any more attention at the moment, for goodness' sake," the actor told Absolute Radio.
Elsewhere is Serkis news, the actor is rumored to be set as the first nemesis of the title superhero in Marvel's "Black Panther." (That movie, due in 2017, stars Chadwick Boseman.) A brief clip in the first "Avengers: Age of Ultron" trailer shows Claw, a popular bad guy from the comic books, baring a striking resemblance to Serkis.
"Star Wars: The Force Awakens" stars Serkis, John Boyega, Daisy Ridley, Oscar Isaac, Adam Driver, Domhnall Gleeson, Lupita Nyong'o, Gwendoline Christie and Max von Sydow. Original "Star Wars" trilogy actors Mark Hamill, Carrie Fisher, Harrison Ford, Peter Mayhew, Warwick Davis, Anthony Daniels and Kenny Baker will reprise their roles. The highly anticipated film hits theaters Dec. 18, 2015.
© Copyright IBTimes 2023. All rights reserved.