'Star Wars: The Rise Of Skywalker' Leaks: Rey's Connection To Ahsoka Tano
Fan favorite character Ahsoka Tano will have a presence in "Star Wars: The Rise of Skywalker," according to the latest leaks. The character will not make a physical appearance, but she is said to be a part of an action sequence involving Rey (Daisy Ridley).
The following article contains spoilers of "Star Wars: The Rise of Skywalker."
According to Bespin Bulletin, the sequence takes place in the third act of the movie, in which Rey fights Palpatine (Ian McDiarmid). The Emperor will prove to be too powerful for the Jedi, and she falls to the ground facing defeat. That is the moment when she gets some unexpected help.
Just as in the past where Jedi like Obi-Wan made their presence felt through Force visions, this time around Rey will get the help of all the dead Jedi, including Asoka Tano. They will not appear as Force Ghosts, but their presence is implied, as Rey grows stronger.
With the help of the dead Jedi, Rey will push Palpatine's Force lightening back towards him, which makes him explode. This scene in "Star Wars: The Rise of Skywalker" will mark the final death of the Emperor.
According to a previous report by Making Star Wars, the final fight sequence will take place on a dead planet called Exagol. Palpatine will be initially seen as a dying man on this planet, but he will manage to rejuvenate back to his younger self after absorbing the powers of Rey and Kylo Ren (Adam Driver). The Sith Lord will trick the Supreme Leader into believing in him by promising to let him rule the galaxy, but Darth Sidious later betrays him.
Meanwhile, JJ Abrams is currently busy with reshoots of "Star Wars: The Rise of Skywalker." Ridley and John Boyega are reportedly filming their scenes in Santa Monica, California.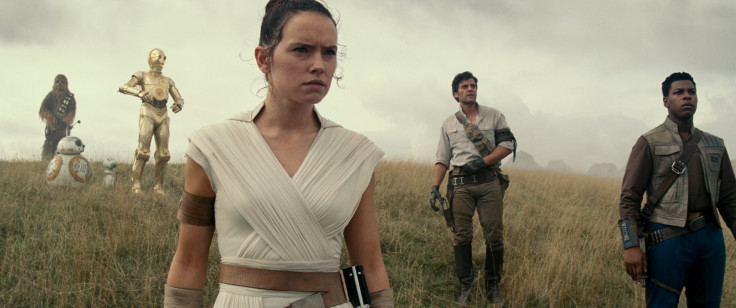 © Copyright IBTimes 2022. All rights reserved.
FOLLOW MORE IBT NEWS ON THE BELOW CHANNELS