'Star Wars' Voice Actor Tom Kane Unable To Speak After Suffering A Stroke
KEY POINTS
Tom Kane has lost his voice after suffering a stroke
The voice actor is currently receiving treatment
Kane has worked on "Star Wars," "Johnny Bravo" and more
In one of the most devastating news coming from the entertainment industry, Tom Kane, the voice actor known for his work in the "Star Wars" franchise, suffered a stroke two months ago and sadly lost his ability to speak.
Kane's daughter, Sam, shared the unfortunate news on the actor's official Facebook page saying that he had suffered a stroke on his "left side" of the brain and his "speech center" was damaged.
Sam also explained that Kane is currently not able to communicate efficiently given his condition.
"He had a left-side stroke that gave him right-sided weakness and damage to the speech center of his brain. This means right now he cannot efficiently communicate verbally, nor read or spell. He is still competent and very much himself, but can only get out a few words right now," the post read.
Sam also assured the fans that the family has found a good medical facility in Kansas. However, his neurologist has warned him about not being able to do any kind of voice-over work again.
"As many of you might know about strokes, it is possible for him to gain these functions back and we have found him excellent care in Kansas City for speech, occupational, and physical therapy, but for now, we have been warned by his Neurologist that he may not do Voiceovers again," Sam explained.
Sam concluded the post by saying that Kane's "extreme stubbornness" is helping him recover his speaking ability.
"My dad still remains in good spirits and his extreme stubbornness has helped him already show improvements in speech. He is fully on board with me sharing this and he will see anything you guys post."
Kane started his professional career in 1992 on the TV show "Who's The Boss?" and he has lent his voice in over 250 projects since then. "Iron Man," "Star Wars: Shadows of the Empire," "Spider-Man: The Animated Series," "Star Wars: Starfighter," "Johnny Bravo," "The Powerpuff Girls," "Scooby-Doo," "Star Wars: The Clone Wars," "Batman Arkham Asylum," and "Call of Duty: Origins" are some of the big projects that he has worked on.
People would be able to hear him in the upcoming video game "Lego Star Wars: The Skywalker Saga" where he is voicing the legendary character of Yoda.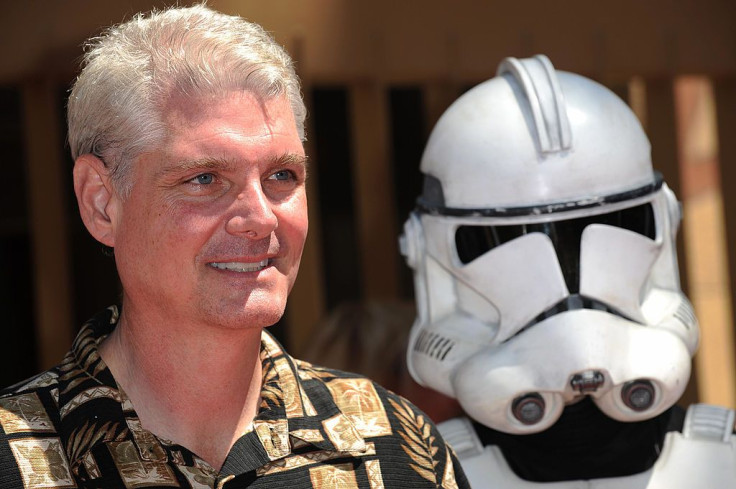 © Copyright IBTimes 2022. All rights reserved.
FOLLOW MORE IBT NEWS ON THE BELOW CHANNELS