Starbucks Faces New Scandal, Barista Prints Racial Slur On Customer's Coffee Cup
A Hispanic man who bought coffee from a Starbucks in California on Tuesday said he found a racial slur printed on his cup instead of his name when a barista handed him his order.
The customer, identified as Pedro, said he ordered two coffees, a "Venti White Mocha" and "Venti Ice Caramel Macchiato," from the cafe and received his order with the word "beaner" on both cups where the customer's name is usually printed, reported KNBC in Los Angeles. The alleged incident occurred at the La Cañada, Flintridge, located northeast of Burbank, California.
"It's an offensive word used towards Latinos," he told the station. Pedro said he felt hurt and insulted and wanted an explanation for why the word ended up on the side of his cup.
"He went to Starbucks, and they asked for his name, and his name is 'Peter,' and they wrote this 'beaner,'" friend Miguel Acosta told the news outlet via a translator. "And he's saying that's not fair."
Customers at the location also commented on the racially-charged gesture.
"That's clearly really racist. What can I tell you? It's sad to hear that, to be honest," one woman said.
"I mean, that's — when you put something in the computer and put a name on something, you're labeling someone, and I think that's not right," another man said.
The store offered Pedro a $50 gift card, which he rejected "because it's like an insult overall."
Meanwhile, a statement from the corporate office said that the company took the matter seriously and looked to make it right.
"This is not the experience that we want for our clients," the statement read. "We asked for his forgiveness and we are working to correct this. Also, we are investigating the incident to ensure this will not be repeated."
Pedro said he was scheduled to meet with the location's manager on Thursday and hopes that Starbucks would punish the worker who printed the slur. The person believed to be responsible was said to be a barista in her 20s, according to KNBC.
The La Cañada incident comes in the wake of another case of racial bias at a California Starbucks. Brandon Ward, 26, alleged that a worker at the location in the Los Angles suburb of Torrance on Jan. 23 prevented him from using the store's restroom because of his ethnicity. He uploaded a video of the incident on Instagram in April.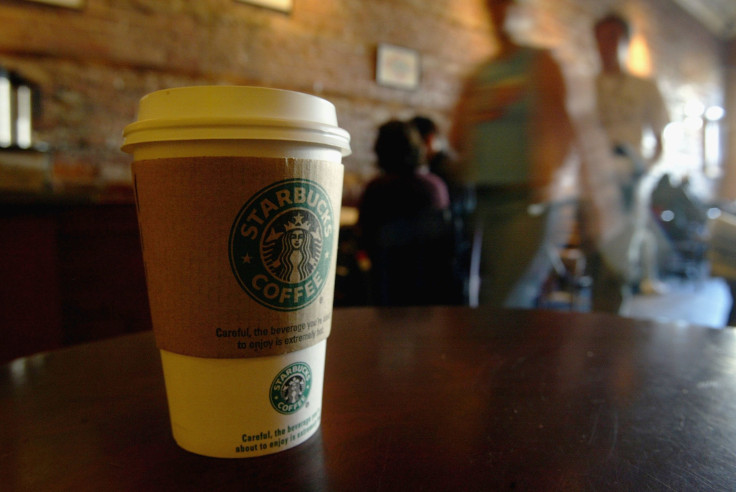 © Copyright IBTimes 2023. All rights reserved.