State Of The Union 2015 Ratings: Audience Declines As Twitter Chatter Spikes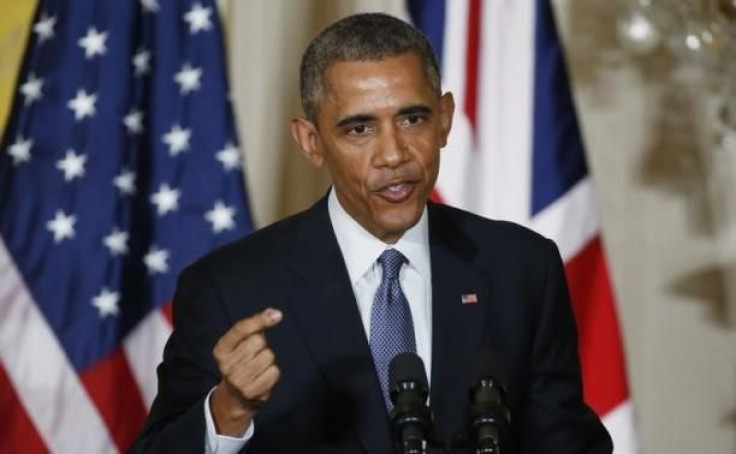 Mr. "I Won Both of Them" isn't pulling in viewers like he used to. Ratings were down for President Obama's State of the Union address Tuesday even as social media activity around the annual event skyrocketed.
According to new data from Nielsen Media, 31.7 million people tuned in to see the president's speech, down from 33.3 million last year and more than 48 million for Obama's first State of the Union address in January 2010. Obama's annual address to Congress was carried live on 13 broadcast and cable networks and tape-delayed on Univision, showing in a combined 23.1 million households, down from 23.9 million in 2014, Nielsen said.
At the same time, SOTU-related Twitter chatter increased to 2.6 million tweets, up from 2.1 million tweets last year. According to Nielsen Social, Twitter activity spiked toward the end of the telecast during an unscripted moment in which the president -- responding to audience members who cheered his having no more campaigns to run -- quipped, "I know because I won both of them."
Historical data from Nielsen shows a general downward trend in State of the Union viewership over the last two decades, and individual presidents tend to attract fewer viewers as their presidential terms age. In 1993, 66.9 million people tuned in to see a newly elected President Bill Clinton give an address to Congress, while Clinton's final address in 2000 attracted less than half that number. George W. Bush's peak year came in 2003, when 62 million people tuned in to watch.
Despite the downward trend in viewership, more networks have televised the speech in recent years than in decades past. This year, CBS, ABC, NBC, Fox, Azteca, Fox Business, Fox News Channel, CNN, MSNBC, CNBC, Al Jazeera America, Galavision, MundoFOX and Univision all televised the speech. That's a big increase from 1993, when only the Big Three broadcasters and CNN televised it.
Nielsen's figures, released late Wednesday afternoon, do not include streaming of the event on places like YouTube.
Christopher Zara is a senior writer who covers media and culture. Got a news tip? Email me here. Follow me on Twitter @christopherzara.
© Copyright IBTimes 2023. All rights reserved.