Steam Bans 'Super Seducer 3' For Featuring Nudity Of Real People
KEY POINTS
"Super Seducer 3" was wishlisted by 61,000 people on Steam
Developers offered to censor content in the game
Steam refused to re-review the "Super Seducer 3" ban
The FMV game failed to impress GOG and Epic storefronts
In a major setback to developers of "Super Seducer 3," popular online game store Steam has banned the pick-up artistry role-playing game from its platform. One of the game developers and real-life pick-up artist Richard La Ruina on Saturday announced Steam's decision on Twitter.
Apparently, Steam's parent company Valve has refused to sell this game citing its content policy of not shipping the "game with sexually explicit images of real people."
Launched in 2018, the Full-Motion Video (FMV) game "Super Seducer: How to Talk to Girls" rose to popularity in no time and the developers came up with its second edition "Super Seducer 2: Advanced Seduction Tactics" in September 2018.
The developers of the game, which dubbed it "the world's most realistic seduction simulator," planned a mega launch of the third installment in February 2021, but getting banned by Steam put a damper on that. The roadblocks are mostly owing to the game's contentious theme, which revolves around multiple-choice methods to impress women.
Despite the ban, the game has received many positive user reviews on Steam. Over 61,000 people added "Super Seducer 3" to their Steam wishlists when the third edition was announced, PCGamer reported. Adding to the excitement, several renowned streamers, including Pokimane, Amouranth, Mizkif, and xQc, played the dating simulator game for their audiences.
The game was controversial right out of the blocks. Its first edition faced criticism due to the #MeToo movement, but it managed to stay afloat despite calls for it to be banned.
So it's been quite a win some, lose some situation for the "Super Seducer" series. During Steam Game Festival 2021, the demo of "Super Seducer 3" was released online, but it was pulled off after an hour.
La Ruina also posted screenshots of correspondence between him and Steam seeking another chance to submit censored and safe mode output. However, Steam has declined his request and informed him that they have retired the App ID and Downloadable Content (DLC) related to the game. Back in February, GOG and Epic games denied La Ruina from selling the game in their storefronts. In 2018, PlayStation had blocked the release of its first season.
Valve in its correspondence with developers claimed that despite multiple product re-submissions and reviews, they have reached an "impasse" and will no longer review the game. Fans of the "Super Seducer" series called out Steam on several social media platforms for being hypocritical, reported eTeknix.
Ruina reportedly also had plans to make a VR game for its Super Seducer series. But now, left with no other options, the developers plan to approach other platforms to release it.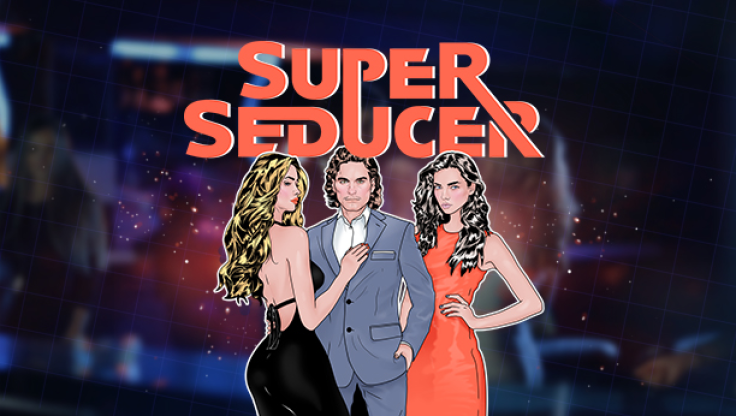 © Copyright IBTimes 2023. All rights reserved.