Stepfather of Missing New Hampshire Girl Released From Hospital, 'Waved' to Reporters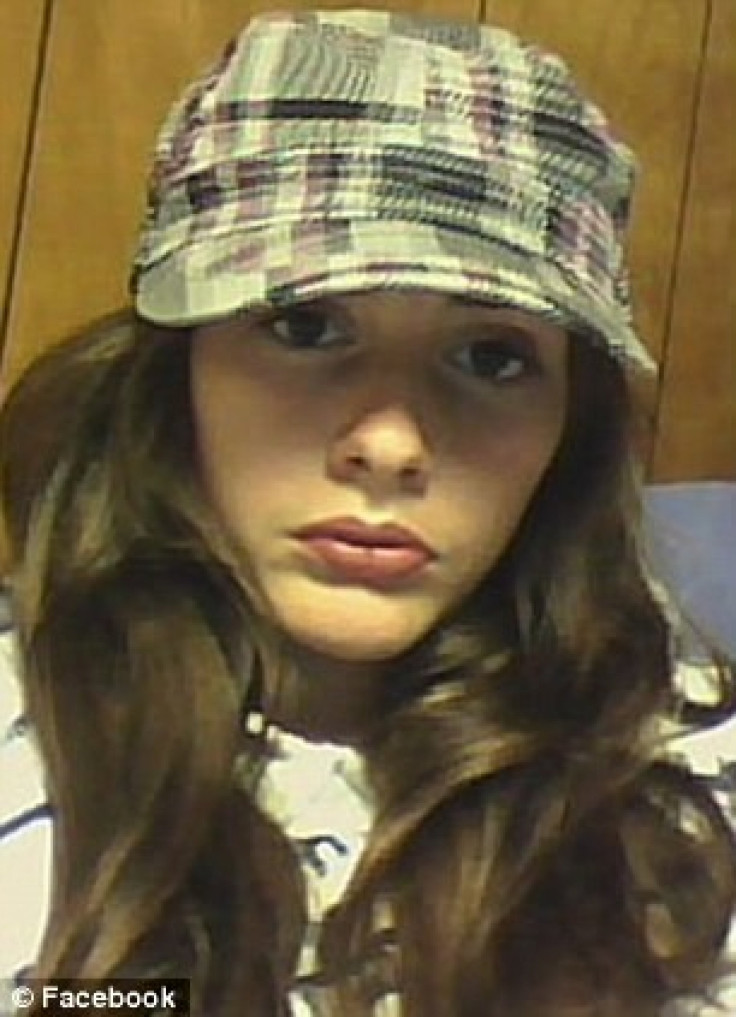 The stepfather of Celina Cass, the 11-year old girl whose body was pulled from the Connecticut River Monday, has been released from a hospital.
Local New Hampshire news station WMUR reported that Wendell Noyes was seen through the window of a West Stewartstown, N.H. home on Tuesday, sitting at a table eating a sandwich. It is unclear when Noyes was released, as Upper Connecticut Valley Hospital hospital declined media requests for information.
Shannon Towle of Towle's Mini-Mart told The Boston Globe she sold Noyes cigarettes Tuesday morning, and WMUR News 9 released video footage Tuesday of Noyes sitting in a home said to be "across town" from the duplex he shared with Celina . The report said that Noyes waved to reporters but refused to come outside and speak.
Celina's autopsy was scheduled for 9:30 a.m. on Tuesday, and the results are expected to be announced late afternoon or early evening on Tuesday. There is no news conference scheduled at this time, as the small New Hampshire hamlet reels from the news that Celina's body was found.
Public suspicion has surrounded Wendell Noyes since last week, but he has not been named a suspect.
Authorities confirmed Monday that Celina's body was found near a dam in the Connecticut River. Celina had been missing for a week, after vanishing from her home on July 25. WMUR reported that Celina's mother and stepfather told authorities the girl was gone when they went to wake her up the following morning.
The death is being treated as suspicious.
On Monday morning, Celina's stepfather was taken to the hospital via ambulance.
WMUR reported that Wendell Noyes was taken to Upper Connecticut Valley Hospital after being carried to an ambulance on a stretcher. He had been seen behaving bizarrely outside the home he shares with Celina's mother and sister.
In 2003, Noyes was forcibly committed to a hospital with a diagnosis of schizophrenia, ABC News reported. ABC obtained court records showing that Noyes has an arrest record for violating a restraining order and threatening his ex-girlfriend.
Online commenters to a Monday WMUR story about the missing girl expressed concern about Wendell Noyes.
Several comments call attention to the Facebook profile of Celina's stepfather, referring to Noyes as a "creeper" and questioning whether the Cass family was aware of the profile.
The overwhelming majority of Noyes' Facebook "friends" are young women from different parts of the country, some appearing to be amateur models. The page -- which is available for the public to view -- shows that Noyes posted flirtatious comments on some of the girls' profiles as recently as June.
The FBI joined the search the missing girl last week, offering a $25,000 reward for information leading to her whereabouts or an arrest in connection with her disappearance.
Authorities increasingly intensified efforts to locate Celina in the days following her disappearance, and residents of West Stewartstown -- which has a population of about 800 -- banded together to assist a frantic search for the schoolgirl, who was described as "shy" and unlikely to have run away.
© Copyright IBTimes 2023. All rights reserved.