Stephanie March's Lawyer Speaks Out After 'Cheater' Banner Flies Over Bobby Flay's Walk Of Fame Ceremony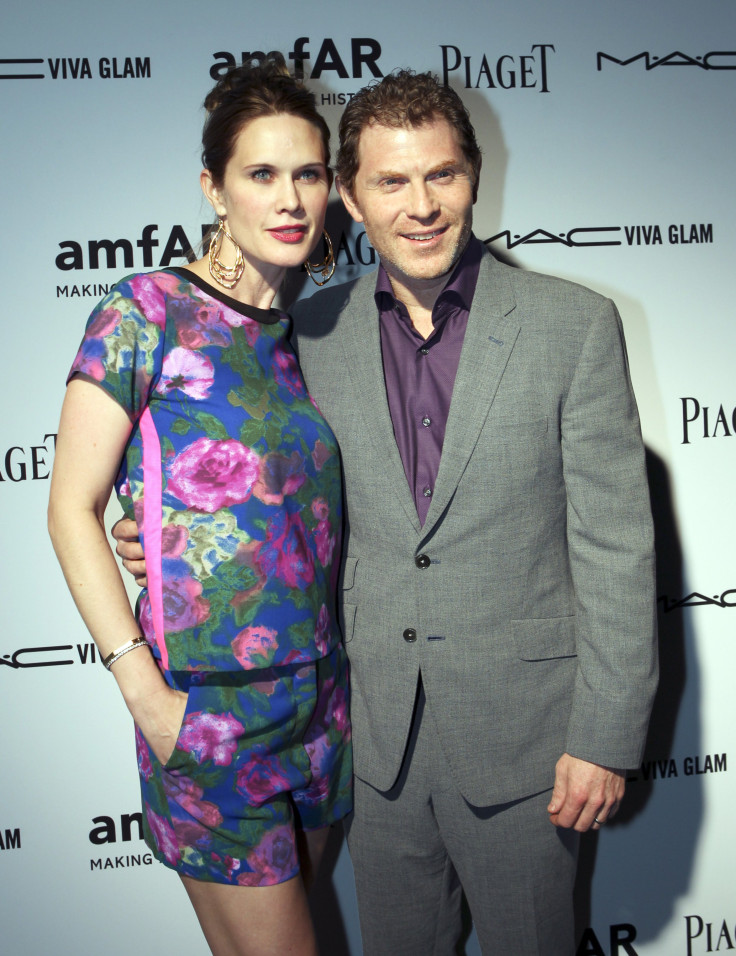 Stephanie March is finally addressing the banner that was seen flying overhead during her estranged husband Bobby Flay's Walk of Fame ceremony earlier this week. The "Law & Order: SVU" star and Flay, 50, are currently in the middle of a nasty divorce, which lead many to believe it was her handy work.
March's lawyer, Deborah Lan, is now speaking out on her behalf. She has assured the public her client had nothing to do with the incident. Lan released a statement to Us Weekly saying the 40-year-old actress was "absolutely not" a part of the purchasing or planning of this act. Beyond denying March's involvement, Lan had little else to say to the publication.
"Stephanie is absolutely not behind [this]," Lans confirmed.
On June 2, Flay was the first chef honored with a star on the Hollywood Walk of Fame. The 50-year-old Food Network star was at the podium giving his speech an airplane flew by towing a banner that read, "Cheater." According to E! News, the plane arrived just as he began speaking and did not stop circling until his speech was complete.
The banner appeared just days after news broke that March was claiming, in court documents, that her soon-to-be ex-husband cheated on her on several occasions. According to reports, Flay had allegedly stepped out with a food stylist, his assistant and "Mad Men" actress January Jones multiple times during their marriage. Sources say the documents detail the Food Network stars infidelity, providing both dates and locations.
March and Flay went public about their divorce on April 10. Things quickly got ugly as the couple, who were married for 10 years prior to their split, began feuding over the details of their outdated prenuptial agreement.
© Copyright IBTimes 2023. All rights reserved.