Steubenville Tumblr Blog Reveals Horrific Twitter, Facebook Posts That Blame The Rape Victim [PHOTOS]
A Tumblr blog has been gaining attention for finding and publishing tweets, Facebook messages and Reddit posts from users that blame the 16-year-old Steubenville rape victim for being assaulted.
Tumblr founder, Matt Binder, began publishing screen shots of social media posts that call the victim a "slut" or a "whore" who "was asking for it." The posts allude to the fact that the teen was drunk when she was assaulted, saying that she was responsible for their actions.
The posts started Monday after the two teenage boys were convicted of raping an intoxicated 16-year-old girl in Steubenville, Ohio. Semblance of this "victim blaming" rhetoric was allegedly aired on CNN where Poppy Harlow described Ma'lik Richmond and Trent Mays as having "promising futures" and said their "lives fell apart."
A petition with more than 165,000 supporters that demands CNN apologize has since been started on Change.org.
Binder's blog has amassed thousands of likes and is being shared across social media.
Here are some of his most offensive finds: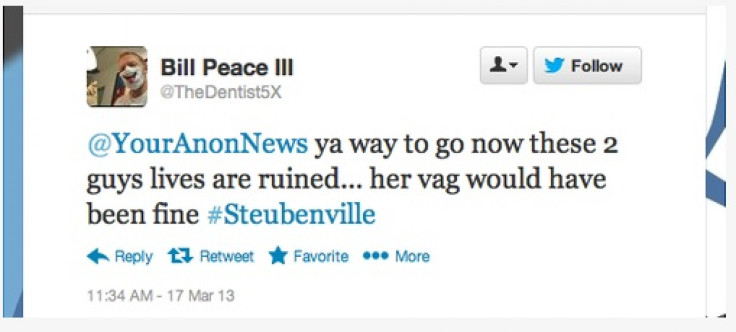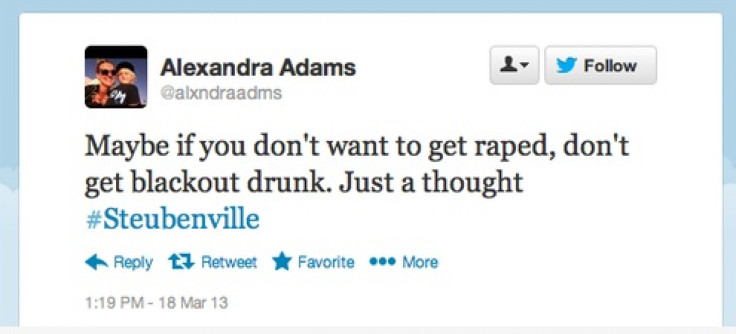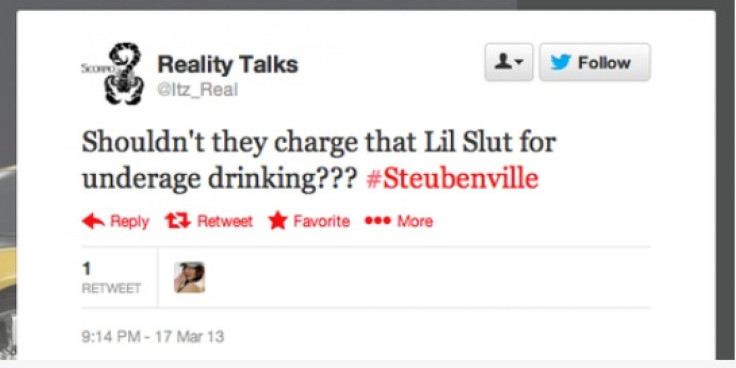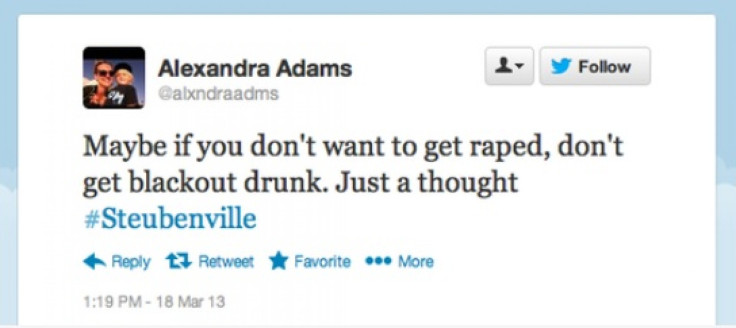 Two teenage girls from Steubenville were arrested Monday for threatening the victim on social media, according to Cleveland's Plain Dealer. A 16-year-old was charged with aggravated menacing for allegedly threatening the victim's life on Twitter. A 15-year-old was charged with one count of menacing for posting a Facebook comment that threatened bodily harm on the victim, according to the news outlet.
Ohio Attorney General Mike DeWine is taking all social media threats against the victim seriously.
"If anyone makes a threat verbally or via the Internet, we will take it seriously, we will find you, and we will arrest you," DeWine said.
© Copyright IBTimes 2023. All rights reserved.
FOLLOW MORE IBT NEWS ON THE BELOW CHANNELS