'Steve Jobs' Biopic Starring Michael Fassbender Will Be Centerpiece Of The New York Film Festival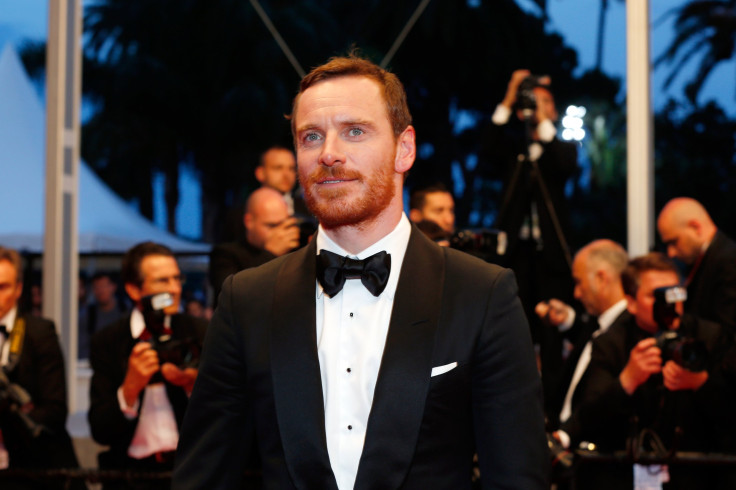 The new Steve Jobs biopic, starring Michael Fassbender, has been selected as the Centerpiece of the 53rd New York Film Festival (NYFF), the festival announced Monday.
Simply titled "Steve Jobs," the movie was directed by Danny Boyle ("Slumdog Millionaire") and was written by "The West Wing's" Aaron Sorkin. The biopic is based on Walter Isaacson's biography of the same name.
"I am honored that our film has been selected as the Centrepiece of this year's festival," said Boyle in a statement. "And thriller and terrified too, unlike the subject of our film, who would have taken the whole thing very much in stride."
In the new movie, Fassbender plays the late Apple CEO, who Boyle described in the statement as being "the kind of brilliant, flawed character Shakespeare would have relished writing about." The "X-Men: First Class" actor stars in the movie alongside Kate Winslet, Seth Rogen and Jeff Daniels, who also starred in HBO's "The Newsroom," which was created by Sorkin.
"You hear that a bio of Steve Jobs is being produced, and of course you see multiple possible movies in your head...but not this one," New York Film Festival Director and Selection Committee Chair Kent Jones said in a statement. " 'Steve Jobs' is dramatically concentrated, yet beautifully expansive; it's extremely sharp; it's wildly entertaining, and the actors just soar—you can feel their joy as they bite into their material."
This isn't the only movie about Steve Jobs coming to theatres this fall. On Sept. 4, "Steve Jobs: The Man in the Machine," a documentary directed by Alex Gibney, will be released. Previously, Ashton Kutcher plays Jobs in 2013's "Jobs," which was directed by Joshua Michael Stern. With a score of 44 out of 100, Metacritic says the movie received "mixed to average reviews."
"Steve Jobs" will be screened on Oct. 3, and the movie will hit theatres on Oct.9. The 53rd NYFF is a 17 day festival that runs from Sept. 25 to Oct. 11. "Inherent Vice," starring Joaquin Phoenix and Josh Brolin, was last year's Centerpiece screening.
© Copyright IBTimes 2023. All rights reserved.