'Steve Jobs: Man in the Machine' Movie: 3 Moments From The Early Days Of Apple Featured In New Documentary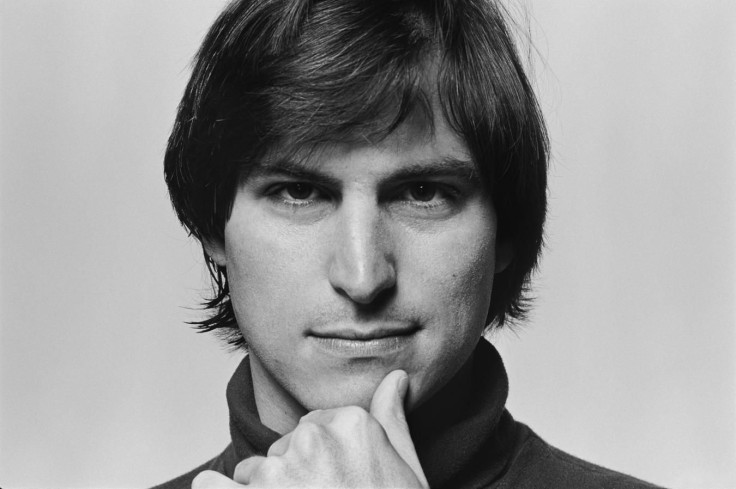 When Steve Jobs died on Oct. 5, 2011, millions mourned his death around the world, creating online tributes or leaving flowers outside of Apple stores. The celebration of the controversial company figurehead so fascinated director Alex Gibney that he began to investigate the story of the man behind some of the world's most beloved machines.
Gibney's film, "Steve Jobs: Man in the Machine," is not a kind portrait of Jobs. Rather, it examines the contradicting aspects of Jobs' philosophy and work practices. He wanted people to love his products, but was a ruthless boss to work under, and he played the justice system to benefit his and Apple's interests. Gibney also touched upon Apple's troubling relationship with the Chinese manufacturer Foxconn, and the number of suicides, work-related incidents and air pollution that plague the overseas supplier of iPhone components.
The film uses mainly first-person testimony from people formerly involved in Apple and journalists who profiled Jobs over the years. No one currently under Apple's employ appears in the film outside of old tape recordings. Since Jobs' death was the catalyst for the movie, his appearances in the film come from old interviews, Apple presentations and filmed testimony from an investigation of Apple's stock.
But let's start at the beginning and the early days of Apple. Here are some of the standout early scenes from "Steve Jobs: Man in the Machine":
1. Steve Jobs was a big Bob Dylan fan. Jobs liked to quote Dylan in Apple presentations throughout company's history. Gibney incorporated Jobs' affection for the folk singer into the film's soundtrack, using songs like "The Times They Are A Changing" and "Like a Rolling Stone" to echo statements whenever Jobs used them. Near the film's start, Jobs' high school girlfriend Chrisann Brennan quotes Dylan's "All Along the Watchtower" and reveals that Jobs used to write her notes quoting Dylan's lyrics.
2. One of Jobs' first hacks was illegal. Back in the day of long distance charges, a group of phone hackers had figured out a way to imitate dial tones to convince phone operators to connect them around the world – free of charge. Jobs' close friend and Apple co-founder, Steve Wozniak, developed a tool known as a Blue Box that would let them prank call around the world. According to Wozniak, they dropped their interest in Blue Boxes after they had figured out everything there was to know about the device. In an old interview, Jobs admitted it was an important moment in Apple's beginnings.
3. The garage origin story was a carefully-crafted marketing move. In order to play off competitor IBM's perception as a large, impersonal conglomerate, marketing heads at Apple decided to feature the humble story of Jobs' and Wozniak's early days tinkering in an old garage in Los Altos, California. In one photograph taken during the launch of Macintosh in 1983, a young Steve Jobs paused to gleefully flip the bird in front of an IBM sign.
"Steve Jobs: Man in the Machine" was acquired by Magnolia Pictures, but no release date has been set. For the rest of my SXSW coverage, follow me on Twitter @mcastimovies.
© Copyright IBTimes 2023. All rights reserved.