Stock Market Rebounds On Early Trading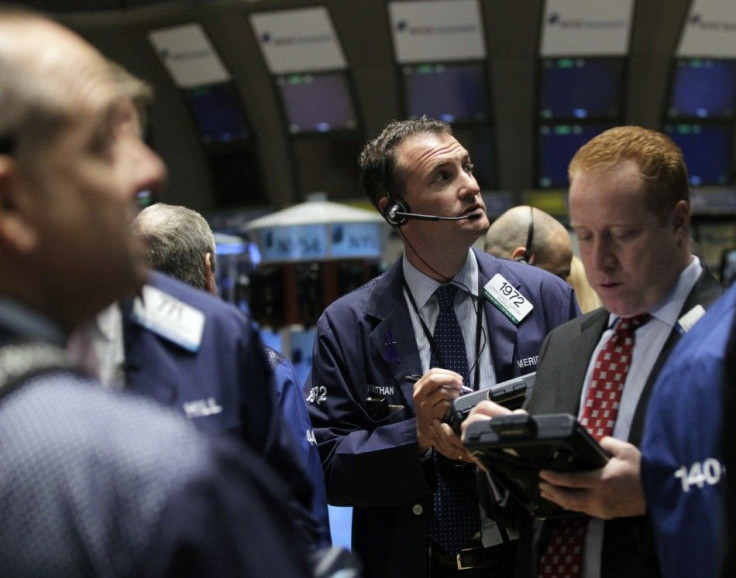 The stock market inched back up this morning as bargain hunters scoured the Big Board for victims of last week's crash. The Dow Jones Industrial Average rose 1.62 percent in early day trading to 10,993.16.
The Nasdaq Composite was up 2.02 percent to 2,389.12 and the S&P 500 Index rose 1.30 percent to 1,143.76.
The price of gold continued to soar in early trading, up $13.00 to $1,861.90 an ounce.
Exxon Mobil 1.76 percent to $71.03 in early day trading. The price of a share of Google rocketed up 2.70 percent to $504.18 a share. General Electric was up 1.71 percent to $15.36 a share.
The usually staid August market has been more volatile than usual in past weeks as the global economy has taken a turn for the wose. The cost of living in America climbed in July by the most in four months, led by higher energy and food prices. The Consumer Price Index increased 0.5 percent from June, and the Core CPI, which excludes volatile food and fuel prices, rose 0.2 percent.
Some companies are trying to preserve profits by recouping higher commodity costs from earlier this year, an effort that may wane as a stagnant labor market and wage growth threaten sales. On a yearly basis, inflation surged by 3.6 percent from 2010.
Wholesale costs in America rose more than expected in July as the Producer Price Index rose by 0.2 percent in July after dropping 0.4 percent in June.
Construction began on fewer homes in July, indicating that residential real estate is failing to contribute to economic growth in America. Housing starts fell 1.5 percent to 604,000 annually, in line with market expectations, from June's 613,000 figure. Building permits, a measure for future construction, also dropped.
The number of people who bought previously occupied homes dropped in July, the third decline in four months.
© Copyright IBTimes 2023. All rights reserved.
FOLLOW MORE IBT NEWS ON THE BELOW CHANNELS