Stocks Tumble For A 5th Day, VIX Soars: Daily Markets Wrap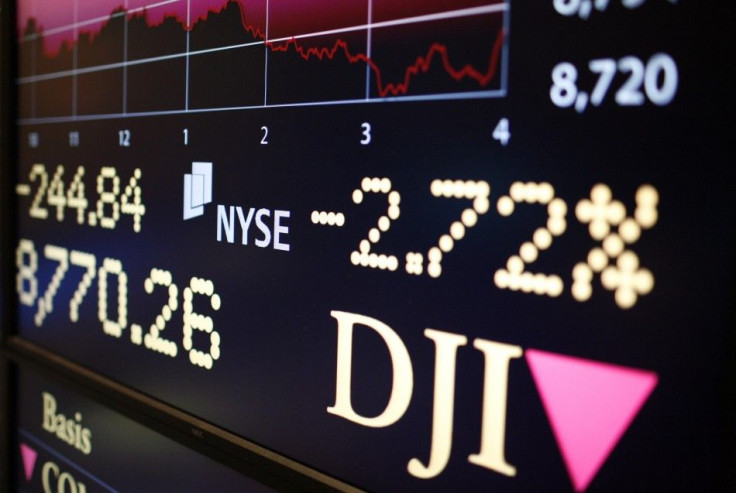 Stocks extended their longest and deepest slump of the year Tuesday on rekindled worries about the euro zone along with nervousness about first-quarter corporate earnings.
The CBOE Volatility Index (VIX), Walls Street's fear gauge, soared 10.37 percent -- marking the eighth straight day of increase, its longest streak of consecutive gains in nearly nine years. The VIX is up 33 percent over the past five days.
Spain's borrowing cost surged to near 6 percent Tuesday, while the head of its central bank warned that Spain could need more capital if the economy continues its decline due to recession. Also, China reported an unexpected trade surplus for March, but imports grew less than expected, raising concerns of a domestic slowdown.
In U.S. economic news, wholesale inventories for February rose more than expected, while small business optimism declined in March, snapping a six-month streak of increases.
After the closing bell, Alcoa Inc. (NYSE: AA) will kick off what is expected to be a lackluster earnings season. The U.S. aluminum giant is forecast to report a loss of 4 cents a share after booking a profit of 28 cents a year ago.
Stocks. The benchmark S&P 500 index slid below its 50-day moving average to end at 1,358.61. The Dow Jones Industrial Average gave up 213.35 points, to 12,716.24, posting its third triple-digit decline in four trading sessions. The tech-heavy Nasdaq Composite dropped 55.86 points, to 2,991.22. European markets closed with steep declines and Asian bourses were mixed.
Bonds. Treasury prices rose for a fifth session Tuesday, pushing 10-year yields below the closely-watched 2 percent mark for the first time in a month, and holding on to gains after a well-received sale of three-year notes. In contrast, yield on 10-year Spanish bonds hit 5.98 percent Tuesday, from 5.3 percent a week ago.
Commodities. Gold for June delivery rose 1 percent, to $1,660.70 an ounce after a late-session bounce. Silver tracked gold's twist and ended slightly higher at $31.61 an ounce. Copper, platinum and palladium remained in the red. Crude oil settled at $101.02 a barrel, its weakest settlement in eight weeks. Natural gas fell 3.6 percent, hitting another 10-year low. Corn and wheat led agricultural commodities lower.
Currencies. The Japanese yen jumped to multi-week highs against the U.S. dollar and the euro after the Bank of Japan said it chose not to loosen monetary policy further. The ICE Dollar Index, which tracks the greenback against a basket of currencies, was at 79.91, up 0.22 percent. The Mexican peso, the Indian rupee and the Russian ruble gained, while the Swiss franc fell.
© Copyright IBTimes 2023. All rights reserved.