Stonehenge Hidden Landscapes Project Discovers New Stone Monument Below Durrington Walls [VIDEO]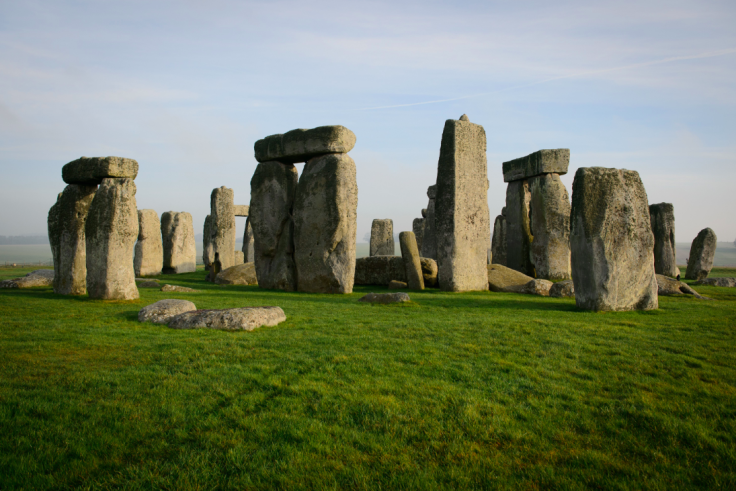 Move over, Stonehenge: There's a new English wonder that may outshine even the likes of the 4,500-year-old monument. A newly discovered neolithic shrine, located less than two miles away from the iconic symbol of Britian, was announced by the Stonehenge Hidden Landscape Project (SHLP) Monday.
So how did the wonder go so long without being found? It's hidden below the earth's surface.
Combining resources at the University of Birmingham and the Vienna-based Ludwig Boltzmann Institute for Archaeological Prospection and Virtual Archaeology (LBI ArchPro), project researchers used advance technology to detect the prehistoric relic. "Using cutting-edge, multisensor technologies, the Stonehenge Hidden Landscapes Project has revealed evidence for a large stone monument hidden beneath the bank of the later Durrington Walls 'superhenge,'" they explained on their website.
SHLP shared a 1-minute, 20-second YouTube video that outlines what the "superhenge" looks like. At the very end, it shows its proximity to Stonehenge, whose size pales in comparison to the new find.
The size of the "superhenge" baffled archeologists. "This is completely new, and the scale is extraordinary," lead researcher Vince Gaffney of the University of Bradford told BBC News. "We don't think there's anything quite like this anywhere else in the world."
The original monument might have had as many as 200 stones, but only 100 were found, Agence France-Presse cited project initiator Wolfgang Neubauer as reporting. None of the stones have been excavated, but some that are missing may have been used at Stonehenge, he said.
The newly discovered monument could have been formed at the same time as Stonehenge or earlier, archeologists said. "Not only does this new evidence demonstrate a completely unexpected phase of monumental architecture at one of the greatest ceremonial sites in prehistoric Europe, the new stone row could well be contemporary with the famous Stonehenge sarsen circle or even earlier," Gaffney said.
News of the discovery caused a stir on social media, where the term "Stonehenge" was one of the top-trending Twitter topics Monday morning.
Follow me on Twitter @mariamzzarella
© Copyright IBTimes 2023. All rights reserved.