'Strange Fruit' Lyrics Meaning: Why Rebecca Ferguson Wants Trump's Inauguration To Include Billie Holiday Song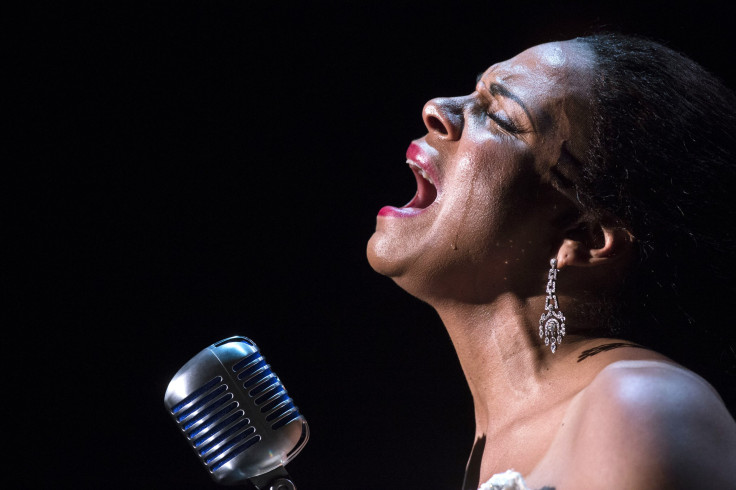 U.K. singer-songwriter and former "X-Factor" contestant Rebecca Ferguson announced Monday that she would only accept an invite to play Donald Trump's presidential inauguration if she was permitted to perform a rendition of the song "Strange Fruit."
While Trump has yet to respond to the British star, the tune, which was named "song of the century" by TIME magazine in 1999, could breed controversy among the Republican president-elect and his allies accused of supporting racially polarizing policies. That's because "Strange Fruit," made famous by Billie Holiday, comes from a Great Depression-era poem penned in protest of the deadly white-on-black violence that plagued the nation at the time.
It's estimated that about 3,445 black people were lynched between 1882 and 1968, though the story of this particular piece begins with one photograph and a communist Jewish schoolteacher from New York City.
Abel Meeropol was teaching English at Dewitt Clinton High School in the 1930s when he saw a photograph that shook him deeply, according to NPR. The picture showed two black men who had been hanged from a tree by an angry mob in Marion, Indiana.
The men were accused of killing a white factory worker during an armed robbery and raping his female companion. Before the pair faced trial or any evidence was produced, however, they were abducted by a crowd of angry white locals who stormed the police station and killed them.
The photo spread worldwide, and it inspired Meeropol to write "Strange Fruit" in 1937 under the pen name Lewis Allan. The song compared the haunting image of the men's bodies to scenes of nature.
Meeropol later composed a tune to accompany the lyrics and reportedly performed it for a club owner in New York, who then gave it to Holiday. Holiday, who faced racism throughout her career and whose own father died awaiting an operation in a blacks-only hospital ward in Dallas, began playing the song regularly. Her 1939 recording of "Strange Fruit" is credited with propelling the singer to fame, and even after the singer's early death, the song remained an influential anthem of the civil rights movement.
Meeropol, meanwhile, faced accusations that the song was communist propaganda. Meeropol quit the American Communist Party in 1945 but still managed to involve himself in another event of national importance: He and his wife, Anne, adopted and raised the children of Julius and Ethel Rosenberg, a husband and wife executed for espionage and sharing nuclear secrets with the Soviet Union.
© Copyright IBTimes 2023. All rights reserved.