'Stranger Things' Season 2 Almost Had A Completely Different Storyline, Cast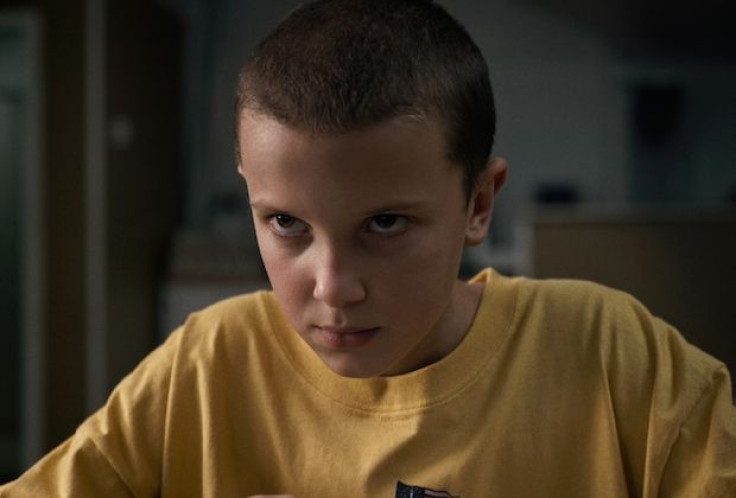 "Stranger Things" Season 2 would have had a completely different storyline and maybe even cast had Netflix gone for the creators' original pitch.
During an interview with Screen Rant at the 2017 San Diego Comic-Con, "Stranger Things" creators Matt and Ross Duffer addressed the speculation that the show initially had a completely different concept than the serialized story fans are getting. It turns out that the story of Eleven (Millie Bobby Brown), Mike (Finn Wolfhard), Dustin (Gaten Matarazzo) and Lucas (Caleb McLaughlin), as well as Joyce (Winona Ryder) and Jonathan's (Charlie Heaton) search for Will (Noah Schnapp), were all supposed to wrap up in Season 1.
"There is some truth to that. Yeah. That was when we were pitching it. That was true," the Duffer brothers said when asked if "Stranger Things" was originally supposed to be an anthology.
READ: 'Stranger Things' Creators Tease Bigger Stakes As First Season 2 Trailer Confirms Eleven's Return [VIDEO]
They explained that it was Stephen King's "It" that inspired them to pitch "Stranger Things" as an anthology, but Netflix was more interested in it as a series because of the characters.
"We looked at Stephen King's 'IT' and we liked that time jump that they made so we kind of pitched that as a way, and then Netflix was really interested in it as a series. Because rightfully so! There were like, 'I think people are going to fall in love with these kinds. We are going to invest so much time with them, we're going to want to continue our journey with them.' And they were right. Once we started building a writers room and working on the show, we started to develop it and plan a multiple season arc," the co-creators added.
Fortunately, Netflix had the foresight to go for a serialized story instead as "Stranger Things" became a massive hit and fans have now become completely invested in the young heroes.
READ: Will Chief Hopper Die In 'Stranger Things' Season 2? David Harbour 'Terrified' About Second Season
Meanwhile, a new trailer for "Stranger Things" Season 2 was released during the 2017 SDCC, revealing more of what's to come for the characters. In the sneak peek, the newly reunited Hawkins A.V. Club gang hits an arcade and plays "Dragon Lair" together. However, Will suddenly finds himself hallucinating that he's back in Upside Down, where he sees a massive monster. Will confesses to his mom Joyce that he continues to see the mysterious world "everywhere" and starts seeing a professional regarding his nightmares.
Chief Hopper (David Harbour) also finds himself with another mystery to solve as a new plague seems to be spreading all over Hawkins. The sneak peek also teases the return of Eleven, who vanished in the finale of "Stranger Things" Season 1 along with the demogorgon. Based on the trailer, she transported to the Upside Down after getting rid of the creature, but it looks like she will find a way out in the upcoming season.
"Stranger Things" Season 2 premieres on Netflix on Oct. 27.
© Copyright IBTimes 2023. All rights reserved.