'Stranger Things' Season 4 Behind The Scenes Footage Features Vecna's Mind-Boggling Makeup, Prosthetics
Behind the scenes footage of the popular Netflix series, "Stranger Things," has revealed how mind-boggling makeup and prosthetics were used to create Vecna's character, which is played by actor Jamie Campbell Bower.
The official YouTube channel shared eight minutes, 44 second behind the scenes footage Monday from the newly dropped season four.
The video starts with a school boy stuck in a cave as Vecna walks in. The next scene shows how Vecna throws the school boy away and the title appears, "Becoming Vecna." The video further shows Bower talking about playing his character on-screen, and revealing how he was stunned by the design of his character. "I'd already felt so invested," the 33-year-old actor said.
The footage reveals how the team created the prosthetics and did the makeup to ensure the movement is fluid and it didn't look like a bodysuit. Behind the scenes also shared a glimpse of the first test footage of the actor where he was given long fingers.
"I knew that we were going to have these long fingers and just move my fingers around, really slow," the actor said. "I'm moving them fast now because I'm excited."
The clip further shows how the team of "Stranger Things" worked closely on Vecna's look and made it look as real as possible.
Fans took to the comments section to share their reactions.
"Everyone is praising Jamie, and his dedication deserves to be celebrated, but let's also not forget the insane amount of work from the costuming department that was needed to make the performance possible!" one of the fans wrote.
Another fan added, "The dedication of Jamie is no doubt. But the dedication of these prosthetics designer? AMAZING."
"Stranger Things" season four ended with the Hawkins group watching aghast as Vecna slowly starts to take over their town.
The series also stars Winona Ryder, David Harbour, Finn Wolfhard, Millie Bobby Brown and Gaten Matarazzo. The new season is helmed by director Shawn Levy and written by Paul Dichter.
"Stranger Things" was first dropped in July 2016. The second season was dropped the next year, and the third season came out in 2019. The fourth season's first part was released in May, and the second part dropped earlier this month.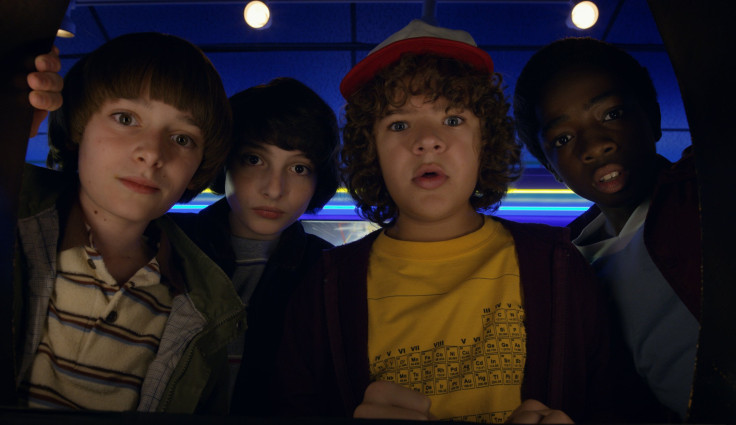 © Copyright IBTimes 2023. All rights reserved.