'Street Outlaws' Star Ryan Fellows Dies In Car Crash While Filming
"Street Outlaws: Fastest in America" star Ryan Fellows has died in a car accident on the sets of the Discovery+ show. He was 41 years old.
According to multiple reports, the car crash took place outside Las Vegas on Sunday morning. Fellows lost control of his gold Nissan 240z when he was close to the finish line during a race. It was the eighth out of nine races that were scheduled for that day.
Fellows' vehicle rolled and caught fire. Due to the fire, people present there couldn't help him get out of the vehicle at the time. The filming was immediately put on hold after the crash.
TMZ shared a photo of the burning car, which was later shared by a Twitter user.
The official Twitter handle of the show confirmed the tragic news and wrote, "The Street Outlaws family is heartbroken by the accident that led to the tragic death of Ryan Fellows. We extend our deepest sympathy to Ryan's loved ones as they process this sudden and devastating loss."
Many social media users condemned the show's production company for not ensuring safety measures on the sets.
One person wrote, "It's too bad your production company @Pilgrim_Studios won't mandate safety measures like HANS devices and in-car fire suppression systems. A little prevention goes a long way."
Another one added, "Yet you will continue to street race, Discovery Channel will continue to pay. NHRA has rules for a reason, some day you'll understand that."
Fellows' family started a GoFundMe page to raise $50,000. So far, they have collected donations worth $16,861. Fellows is survived by his wife, Liz, and two kids - Josiah, 18 and Olivia, 10.
"Ryan was an avid car enthusiast and was a road "warrior" in many ways that extended to loves of basketball, cars and business in sales/advertising," the GoFundMe page read. "He was admired for tenacity and a relentless drive to overcome the challenges before him."
"Street Outlaws" is a street racing reality show, where racers flaunt their fastest street cars. The show first began in 2013 on Discovery Channel. It is also available on Discovery+ streaming platform.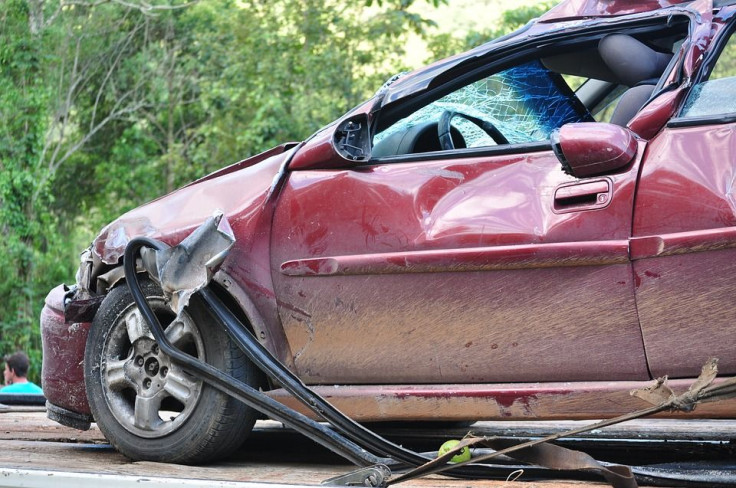 © Copyright IBTimes 2023. All rights reserved.