Strong U.S. Economic Data, ECB Initiative for Greece Lift Markets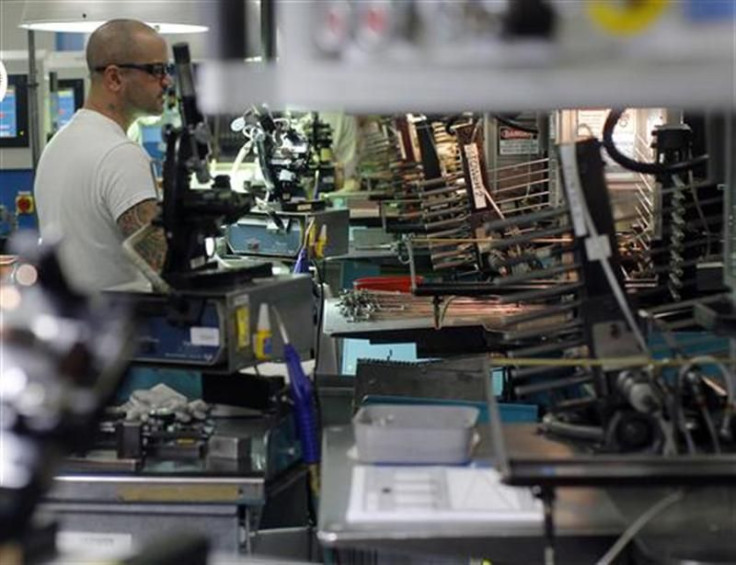 Robust economic data and European Central Bank support for Greece energized U.S. stocks Thursday, as investors ignored possible bank downgrades and lifted equities to a nine-month high.
General Motors Co. posted a record annual profit, U.S. weekly jobless claims fell to a four-year low and manufacturing in the mid-Atlantic region expanded this month. The ECB is swapping $66 billion in Greek bonds for new Greek bonds.
Moody's put scores of financial institutions, including big banks in the U.S. and Europe, on review for possible downgrades, and Morgan Stanley cut the credit rating of e-retailer Amazon Inc. on worries about Apple Inc. competition. It left investors yawning.
Stocks. The Dow Jones Industrial Average rose 123.13, or 0.96 percent, to 12,904.08, the tech-heavy Nasdaq Composite shot up 44.02, or 1.51 percent, to 2,959.85 and the broader S&P 500 climbed 14.82, or 1.1 percent, to 1,358.05, its highest level since May 2010.
Bonds. Treasuries fell, hiking yields on the benchmark 10-year bond to 1.99 percent. The spread between yields on German bunds and Spain's 10-year bond fell 3.49 percent, indicating greater confidence in Spain's ability to rebound.
Commodities. Crude oil rose above $102 per barrel to a six-week high. Copper fell but pared losses late in the session. Agricultural commodities were mixed, with coffee, soybeans and wheat down but corn and sugar up.
Currencies. The euro climbed above $1.31 and the dollar fell. The currencies of Australia, Chile and Norway, all commodities exporters, gained.
© Copyright IBTimes 2023. All rights reserved.