Students Of Prestigious British University Accuse US-Style Fraternity Members Of Sexual Assault
KEY POINTS
Scores of students at the University of St Andrews said they faced sexual assault on its campus
Many made allegations against members of controversial US-style fraternity group Alpha Epsilon Pi
The university authorities said they were working with police to investigate the claims
Dozens of students at the University of St Andrews in Scotland, U.K., said they were sexually assaulted or raped on its campus, with several of them bringing up allegations against some members of a controversial US-style fraternity, Alpha Epsilon Pi.
A group of students who anonymously raised allegations on an Instagram page named "St Andrews Survivors" has named the St Andrews' branch of Alpha Epsilon Pi, a popular U.S.-based student group. The university authorities said it will work with the law enforcement to investigate the claims.
The group, in a statement, said it suspended some members following the sex crime accusations. "We find the contents of these allegations abhorrent, and are taking them extremely seriously," it said.
A student claimed in a post that she was raped in a heavily intoxicated state after a fraternity party, while another said the group's chiefs ignored sexual assault complaints against its members.
A spokesman for the institution told CNN on Monday, July 13, that the authorities contacted the owners of the page to help them report the incidents to police, and made offers of counseling. He said the university was ready and willing to "support their decisions and take action, facilitate Police reporting, and provide ongoing support accordingly."
St Andrews, once attended by Prince William and his wife Catherine, the Duchess of Cambridge, is reportedly the first Scottish university to house the brotherhood, although it is not an official university society. Alpha Epsilon Pi operates throughout the globe, which many a time had sexual assault allegations leveled against its members at other universities.
The Penn State University in Pennsylvania had suspended its chapter of Alpha Epsilon Pi in January amid police investigation into sexual assault accusations. Ari Goldstein, 23, the then-president of the Temple University chapter, was convicted of sex assault in February.
A number of posts on the Instagram page blaming the St Andrews' chapter of Alpha Epsilon Pi were removed subsequently, with the group denying its role in the move. The university spokesperson told CNN that the university had warned the accusers of the legal risk involved in specifically naming any group. However, both the university and the account's creators told the publication the institute didn't mean to suppress the allegations.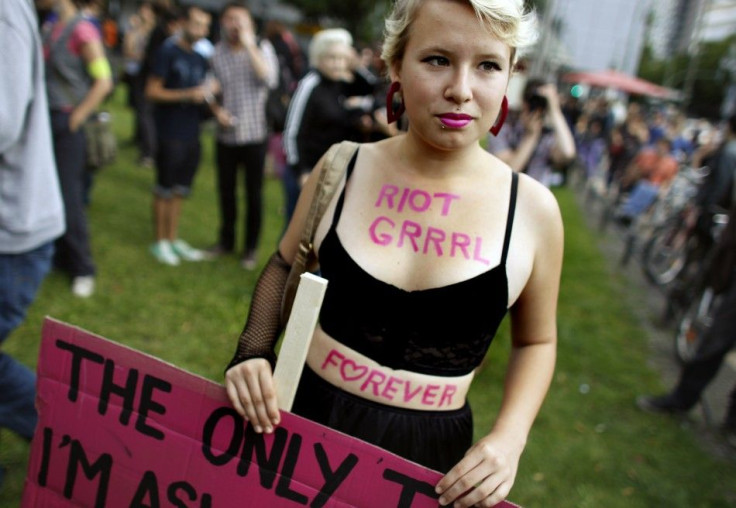 © Copyright IBTimes 2023. All rights reserved.