Study Tips For Midterms 2017: How To Ace College Exams And Prepare With Last-Minute Pointers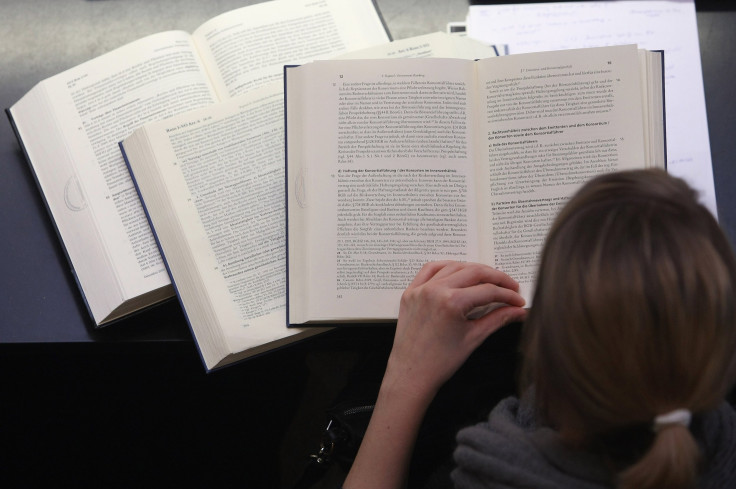 Take out the study guides and start brewing some coffee because it's that time of the spring semester again where college students frantically try to prepare for midterm exams. Some professors heavily weigh these tests, increasing the pressure to do well and get a great score.
Don't be fooled – it is possible to get high midterm grades. Here are some tips that will ensure preparedness and efficiency for studying woes:
Know the format of the test and what it will cover. Exams vary depending on the curriculum and how the professor likes to grade. Those who will be expected to write an essay for their exam should prepare how long they need to write and outline their arguments ahead of time. Students who will take tradition exams should ask their instructor what types of questions and how many will be asked on the test in order to efficiently prepare. Make sure to look at the syllabus to see what the exam will cover prior to the test date – most professors will incorporate questions spanning from information taught right up until the day of the exam.
Stay updated on reading material and notes. The key to knowing what to study on the exam – apart from any reviews in class – is what's listed on the syllabus. The syllabus should have the reading materials analyzed in class, allowing students to reference cited works for any missed information or extra material. One of the problems students have with preparing for midterm exams is making up for any missed work in previous classes or catching up on reading and notes. Ask a friend in class or the professor if need be, but make sure to have all the materials necessary to study.
Set aside time to study. Time, time, time. Most college students wished they had more time to do everything they have scheduled. That being said, when it comes to exams, it is crucial to make sure to set aside time to study especially with a packed schedule. Writing out daily plans or carrying around a planner helps those who tend to get disorganized. Last but not least, sacrificing partying or hanging out with friends may be necessary to get in extra hours to review study materials.
Figure out what methods work best for you. Some students are more visual learners, while others succeed when they are listening to a lecture. It helps to understand what studying method works best for learning, which will allow for better preparation. Those who learn through visual cues would find use from highlighting notes with different colors or preparing with PowerPoint slides, while auditory learners should try to record lectures and review recordings while studying.
Prepare all materials the day before. Depending on the teacher and classroom, some professors may not have time to distribute materials such as paper or writing utensils on the day of the exam. If the classroom size is particularly large, some professors even require students to bring valid ID when turning in their tests. Make sure to check with the instructor prior to the exam date to ensure all the materials needed to bring to the exam in order to avoid getting stuck panicking last minute. Also – prepare everything the night before so that in the morning, being forgetful is not an issue when getting ready for the day.
Get enough sleep and eat breakfast. Sleep helps improve memory and allows the brain to fuse memories, making it vital for midterm preparedness. Pulling an all-nighter may seem tempting for procrastinators, but sleeping allows the mind to "self-clean" and get rid of toxins that acquire during the day. Getting a meal in before an exam will help concentrate: it has been proven that those who eat breakfast before school are two times more likely to score high on tests.
But the most important rule: stay calm. As long as you take time to prepare, review your notes, get enough sleep and eat before the test, there shouldn't be anything preventing from receiving flying colors on the exam.
© Copyright IBTimes 2023. All rights reserved.
FOLLOW MORE IBT NEWS ON THE BELOW CHANNELS