Suicide Car Bomb in Kabul Kills 13 Foreign Troops: ISAF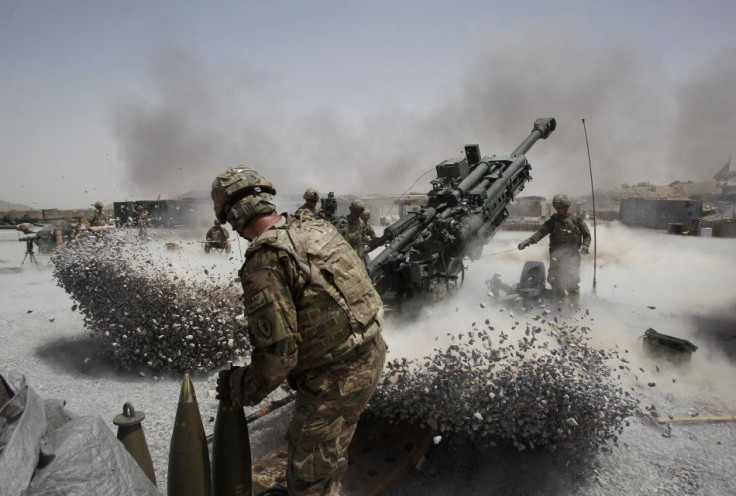 A suicide car bomber killed 13 foreign troops in the Afghan capital Kabul on Saturday, the deadliest single ground attack in 10 years of war in Afghanistan.
We can confirm that 13 International Security Assistance Force members have died, said a representative of the NATO-led ISAF, giving no further details.
Earlier, a representative of the Interior Ministry said three civilians and a police officer had been killed in the attack.
Excluding helicopter crashes, it was the deadliest single incident for foreign troops since the war began in 2001.
Lethal attacks are relatively rare in heavily guarded Kabul, compared with the south and east of Afghanistan, but Saturday's killings came less than two months after insurgents launched a 20-hour assault on the U.S. embassy in Kabul.
The assault on the ISAF convoy took place in the Darulaman area in the west of the city, near the national museum.
The former royal palace, now in ruins, is also in the area, along with several government departments, as well as Afghan and foreign military bases.
The Taliban claimed responsibility for the attack, saying they packed a four-wheel-drive vehicle with 700 kilograms (319 pounds) of explosives.
Also on Saturday, three Australians and an Afghan linguist were killed in the Uruzgan province of southern Afghanistan when an attacker wearing an Afghan National Army uniform opened fire on them, authorities in the neighboring Kandahar province said.
Violence across Afghanistan is at its worst since the start of the war 10 years ago, according to the United Nations, despite the presence of more than 130,000 foreign troops.
ISAF says there has recently been a fall in attacks by insurgents, but these data excludes attacks that kill only civilians and attacks on Afghan security forces operating without international troops.
On Thursday, insurgents armed with rifles and rocket-propelled grenades attacked two bases used by foreign troops in southern Afghanistan. An Afghan interpreter working for ISAF was killed in that attack, which stretched into Friday before the last of the four insurgents were killed.
There has been a series of high-profile assassinations, as well as day-to-day attacks by Taliban raiders, over the past year.
More than a dozen people were killed in the September attack on the U.S. embassy and ISAF headquarters.
(Additional reporting by Christine Kearney; Writing and additional reporting by Daniel Magnowski; Editing by Paul Tait)
© Copyright Thomson Reuters 2023. All rights reserved.