'Suicide Squad' Star Jared Leto Calls Past Jokers 'Impactful' While Looking To 'Redefine' Batman Villain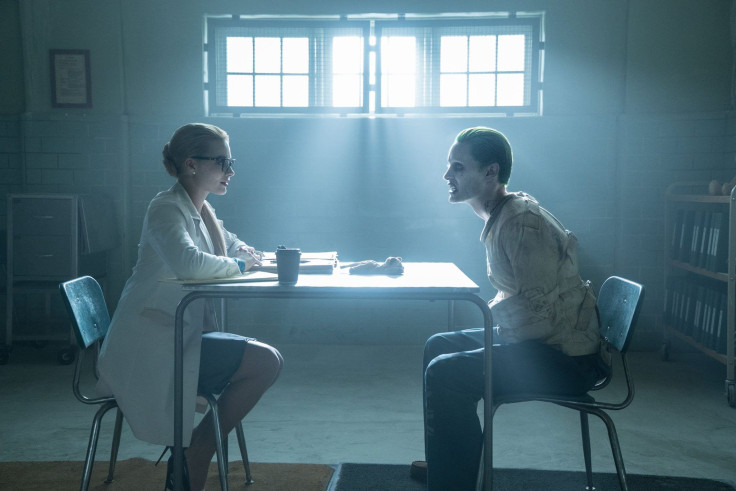 How do you top past performances of the Joker? The character has been brought to life on the big screen in many memorable ways, and he will once again show his face in the upcoming "Suicide Squad" movie, this time played by Jared Leto. The actor has big shoes to fill after strong past performances by Heath Ledger and Jack Nicholson, whom he called"impactful" and "incredible," but he will look to bring his own version of the Batman villain to the table in the new film.
In an interview with Entertainment Weekly, Leto said "it was a special thing" to be asked to play the Joker. Leto wanted to put his own spin on the Joker and said it can be interesting to "reinterpret" and "redefine" a work that's been done in the past.
"It's a weighty thing to do, but it's exciting. The Joker is one of those roles. He was written brilliantly when he was first shared with the world 75 years ago or something crazy like that. And I think I'm just really grateful I had the opportunity," Leto dished.
"Suicide Sqaud" director David Ayer told Total Film (via DC Vertigo Daily) that Leto's performance as the villain is "incredible." Ayer made it sound like Leto's Joker will be right up there with memorable past portrayals of the character.
"When he steps onto the set the world stops. Everything stops. What he's done is so powerful, so menacing, so palpable, you can feel him. The crew stops working and just watches him. I have to get everybody going again because he's so fascinating," Ayer revealed.
Leto has reportedly taken the role so seriously that Will Smith never got to meet the real Leto on set. During an October interview with Beats Radio 1, Smith revealed that Leto was "all-in" as the Joker.
"We worked together for six months, and we've never exchanged a word outside of 'Action!' and 'Cut!' I literally have not met him yet. So, the first time I see him will be 'Hey, Jared. What's up?'" Smith said.
Fans have only seen glimpses of Leto as the Joker so far. Two trailers have been released for "Suicide Squad," and each gave a sneak peek at just how crazed the Batman villain will be in the film. In one trailer it appears he's getting ready to torture a man, which puts a big smile on his face. The Joker will also be joined by his girlfriend, Harley Quinn (Margot Robbie).
Watch the trailer for "Suicide Squad" below:
"Suicide Squad" hits theaters Aug. 5.
© Copyright IBTimes 2023. All rights reserved.
FOLLOW MORE IBT NEWS ON THE BELOW CHANNELS