Summer Fun: Jeff Bezos And Lauren Sanchez Get Cozy In St. Tropez
Following their recent Mediterranean vacation on DreamWorks founder David Geffen's yacht, Jeff Bezos and girlfriend, Lauren Sanchez, were up for even more fun in the sun as they reportedly headed to St. Tropez on Friday. The pair were spotted out together showing some major PDA now that their relationship is out in the open.
Bezos, 55, and Sanchez, 58, who went public with their relationship at Wimbledon in July, were seen on the French Rivera giggling and embracing, regardless of the onlookers, Page Six reported.
The couple was photographed together with Bezos sporting a relaxed attire with his bare chest showing in an unbuttoned blue shirt and swim trunks with squid-motif. Sanchez wore a white crop top and pink wrap skirt, topped with a sunhat for the occasion.
This is not the first vacation for Bezos and Sanchez as the couple took in Key West in early June.
Recently, Bezos was introduced to some of Sanchez's children and has also now met her parents. The couple has also spent a number of nights hanging out in New York City, taking in a Broadway show and plenty of dinner dates.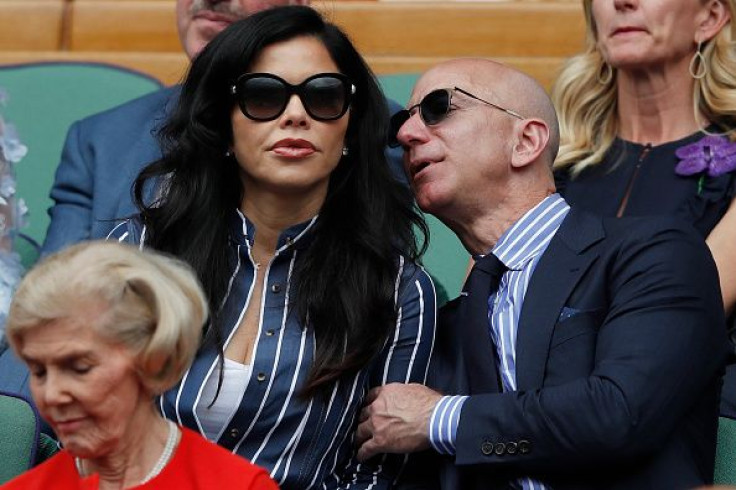 © Copyright IBTimes 2023. All rights reserved.