'Summer Time Rendering' Episode 3 Live Stream: How To Watch Online, Spoilers
KEY POINTS
"Summer Time Rendering" Episode 3 is airing Thursday
The anime is based on the story by Yasuki Tanaka
The episode will stream on Disney+
Shinpei tells Mio about the shadow disease and how her Shadow is out there to kill her. Moreover, Mio and Shinpei fear the Shadow might also target Kobayakawa Shiori in "Summer Time Rendering" Episode 3. The new episode is titled "Drifting Ashore."
The official website has released the spoiler stills and synopsis of "Summer Time Rendering" Episode 3. Shiori is the little girl who was rescued by Ushio, but sadly, the latter died while saving her.
After Ushio's funeral, Kobayakawa and his entire family disappeared. Shinpei decides to check on the family and visits Kobayakawa's residence. Turns out, the entire family is engulfed by the Shadow.
In "Summer Time Rendering" Episode 3, the date changes to July 24 and it is time for the Nitto Matsushima Summer Festival. Can Shinpei stop this unending cycle of Shadow killings?
"Upon hearing of Ushio's death, Shinpei returns to his hometown of Wakayama City on Hitogashima and reunites with his childhood friend's family. The funeral goes smoothly, but under the surface something strange is brewing on the island. What mysteries await him on this secluded summer island?" read the official synopsis of "Summer Time Rendering" manga, according to Manga Plus.
The cast of the anime includes Anna Nagase as Ushio Kofune, Natsuki Hanae as Shinpei Ajiro, Maki Kawase as Tokiko Hishigata, Saho Shirasu as Mio Kofune, Tesshō Genda as Alain Kofune, Yōji Ueda as Tetsu Totsumura, Yōko Hikasa as Hizuru Minakata, Akio Ohtsuka as Seido Hishigata, Jin Urayama as Ginjiro Nezu, Katsuyuki Konishi as Masahito Karikiri and Kensho Ono as So Hishigata.
"Summer Time Rendering" anime is based on the original story by Yasuki Tanaka. Ayumu Watanabe is directing the anime series, while Hiroshi Seko is credited with the series composition and script.
The opening theme song of "Summer Time Rendering," titled "Hoshi ga Oyugu," is performed by Macaroni Enpitsu. The closing theme song, titled "Kaika," is by cadode.
"Summer Time Rendering" Episode 3 is scheduled to release Thursday. Fans in the U.S. can watch the anime on Disney+. The episode will stream in Japanese with English subtitles.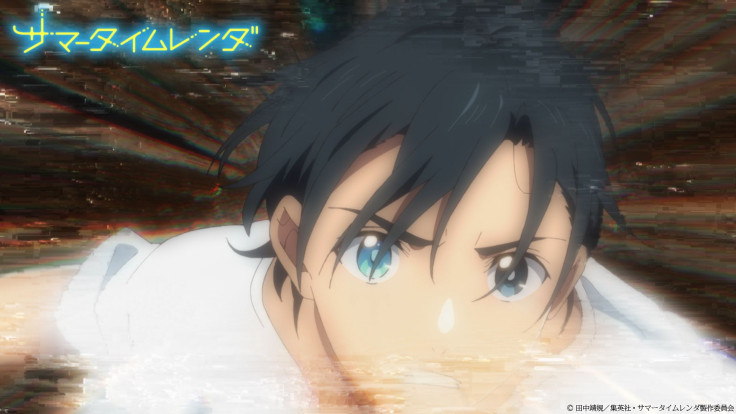 © Copyright IBTimes 2023. All rights reserved.