Sumner Redstone Dies, What Media Tycoon's Passing Means For Long-Standing Family Feud
Sumner Redstone, who built a huge media empire that would go on to become ViacomCBS, has died at 97, which could lead to a reopening of a decades-long family feud that has plagued the Redstone family.
Redstone and several members of his family have made headlines for years over their disputes regarding the massive ViacomCBS and National Amusements empires, with various players in endless lawsuits and estrangements including his daughter, Shari Redstone, his granddaughter, Keryn Redstone, and two former girlfriends, which all also took place as Redstone's health declined.
According to the New York Times, back in 2016, Keryn joined a lawsuit challenging her grandfather's mental competency and her role in the National Amusements trust that was set to take over after his death, claiming she had been disinherited of $6 million from the personal trust and potentially an additional $1 billion from the National Amusements trust. That battle was eventually settled.
At the same time, Shari and her father were also engaged in a battle to remove Phillippe Dauman as the Viacom CEO, according to The Hollywood Reporter, and a separate battle was also waged regarding Redstone's ex-girlfriends, Sydney Holland and Manuela Herzer, after Herzer argued that her removal from making medical decisions on his behalf was a bad move because he was not mentally competent. Following that suit being thrown out when Redstone testified on his own behalf, he countersued the women for $150 million in gifts.
As of now, the National Amusements trust is still in place to take over now that he has passed, which includes Shari and her son, Tyler.
Of course, Shari, and her brother, Brent, were also involved in their own battles with their father in the past. In 2006, Brent sues National Amusements in an attempt to dissolve the company and cash out his one-sixth stake, the Denver Post reported. His reasoning for the suit came from a claim that his father favored his sister and was shutting him out of company affairs. That suit was dropped in 2007 with an undisclosed settlement agreement. Keryn, who was a part of the lawsuit 10 years later, was his daughter.
Shari, meanwhile, was estranged from her father for years due to their own disputes about the company.
Redstone was worth an estimated $3 billion at his death, while CBS was worth approximately $18.5 billion in 2019.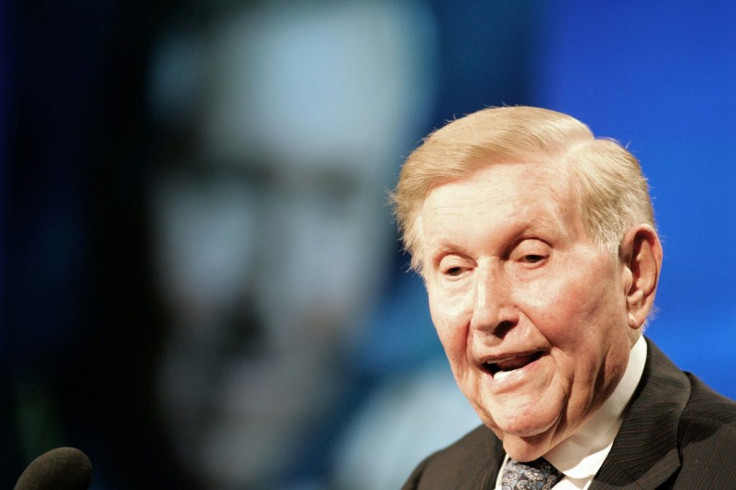 © Copyright IBTimes 2023. All rights reserved.