Sundance Film Festival 2015 Wrap Up: Our Top Five Favorite Documentary Features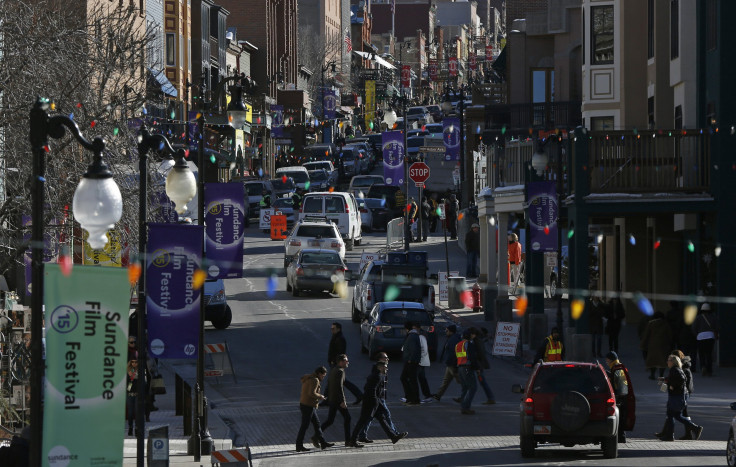 Watch and learn: These Sundance Film Festival documentaries are not what your teacher used to put on in class to pass the time. Some of this year's crop of docs were heartbreaking, like Kirby Dick's exposé of sexual assaults on college campuses, "The Hunting Ground." Others struck new paths in storytelling, like Bill and Turner Ross' compositional "Western," which weaves in and out of life in a Texan border town. And no documentary competition would be complete without the occasional oddball like Crystal Moselle's film, "The Wolfpack," which follows a band of brothers sheltered from public life in Manhattan as they recreate the world of their favorite movies in their living room.
Keep an eye on PBS, Netflix, Showtime and HBO as these five most memorable documentaries from the 2015 Sundance Film Festival are released.
1. "Listen to Me Marlon" -- Culled from Marlon Brando's personal archives -- including more than 300 hours of audio tapes -- "Listen to Me Marlon" captures a deeply emotional portrait of one of Hollywood's most iconic stars. Beginning with the tragic killing of his daughter's lover by his son in Brando's home in 1990, the actor's deeply private life spills out into the open with stories about his childhood, love of Tahiti, social activism and working with Francis Ford Coppola. Despite the fact that its subject has been dead for more than a decade, "Listen to Me Marlon" is so well presented by director Stevan Riley, it's enchanting and chilling.
2. "Dreamcatcher" -- Brenda Myers-Powell is a brash, no-holds-barred interrupter working the streets of Chicago, helping sex workers get off the block and back into school or new careers. After surviving the mean streets as a teenage prostitute, Brenda dedicates her days and nights to helping women and girls escape drugs, sexual abuse and poverty. This tearjerker by Kim Longinotto is exquisitely told in old-school, "fly-on-the-wall" Maysles style ("Grey Gardens"). Myers-Powell is so animated and brazenly honest, it's hard to ignore her story.
3. "Drunk Stoned Brilliant Dead: The Story of the National Lampoon" -- From inauspicious collegiate beginnings to multimedia powerhouse, the disreputable National Lampoon's saga is retold in Douglas Tirola's film by its survivors: founding editor Henry Beard, editor P.J. O'Rourke, Chevy Chase, John Landis, Ivan Reitman and Kevin Bacon. Archival footage of the National Lampoon Radio Hour and Lemmings plays like a highlight reel of the best of '70s comedy starring Bill Murray, Gilda Radner, Christopher Guest, Harold Ramis and, of course, John Belushi. Cheeky, inappropriate animated sequences and interstitial radio interludes tie the documentary's irreverent attitude to that of its ribald past.
4. "3½ Minutes" -- This ripped-from-the-headlines feature from director Marc Silver is so timely, it hurts. Consisting mostly of court footage from the murder trial of Michael Dunn, "3½ Minutes" explores the role of racism in Florida's Stand Your Ground Law and the character assassination that follows black victims of gun crimes. Jordan Davis, 17, was shot dead at a Jacksonville gas station in 2012 after an altercation over the loud music coming from his car. The 98-minute documentary keeps you in suspense as you follow the painful murder trial with his parents.
5. "How to Dance in Ohio" -- Alexandra Shiva's documentary is on the sweeter side of topics offered at Sundance. Following a therapy group of autistic teens and young adults, she documents the struggles and triumphs of families and participants as they prepare for the group's annual spring formal. Spending time with individual dancers, "How to Dance in Ohio" subtly breaks down misconceptions about autistic people and showcases the "neurodiversity" of its subjects. It is the kind of movie set up to have you cheering from the sidelines, or the couch.
© Copyright IBTimes 2023. All rights reserved.