Super Tuesday Exit Polls: Donald Trump Muslim Ban Popular With Southern Voters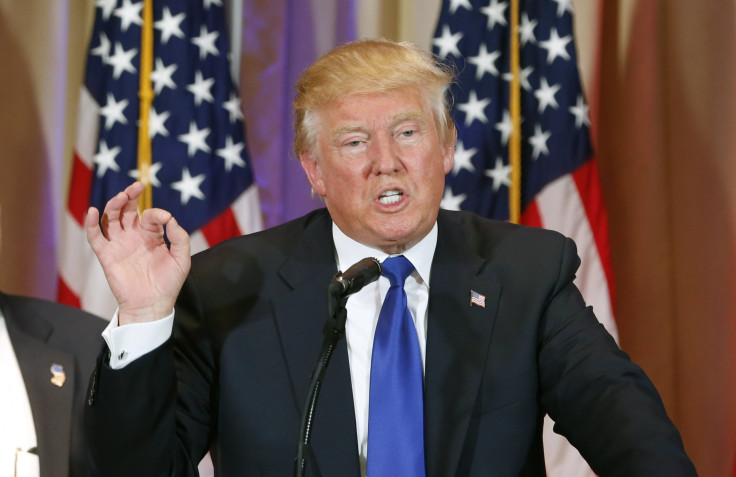 Republican voters in the southern Super Tuesday states overwhelmingly supported banning non-American Muslims from entering the United States, an idea that has proven to be one of businessman Donald Trump's most controversial proposals on the 2016 campaign trail.
More than 60 percent of GOP voters in five southern states said that they supported the idea, according to exit polls conducted by ABC News. Alabama and Arkansas led the way, with 78 percent of voters supporting barring Muslims from entering the country. They were followed by Tennessee at 72 percent, Texas with 65 percent and Virginia with 64 percent of voters favoring the controversial policies. Trump became the projected winner of all of those states except Texas early Tuesday evening.
"We have a big, big problem," Trump said of Muslims and terrorism Tuesday night as he addressed supporters after winning a handful of states. "We've got to figure it out."
Republican Super Tuesday Primary and Caucus States | InsideGov
Trump first made the call to keep Muslims from traveling to the U.S. in December, just a month after the terrorist attacks in Paris and a little under a week after the San Bernardino attacks, in which two Muslim immigrants shot their co-workers during a holiday party in California. The remarks were immediately controversial but seemed to only bolster his support among likely potential Republican voters.
"Donald J. Trump is calling for a total and complete shutdown of Muslims entering the United States until our country's representatives can figure out what is going on," Trump said in a statement released at the time.
Southern states backing Trump on Tuesday shared more than just distrust for Muslims. Voters in those states also indicated that they prefer a so-called "outsider" candidate who hasn't spent tons of time in Washington — someone who isn't beholden to federal lobbyists and major industries.
© Copyright IBTimes 2023. All rights reserved.