'Supergirl' Season 2 Spoilers: EP Teases 'Big' James Episode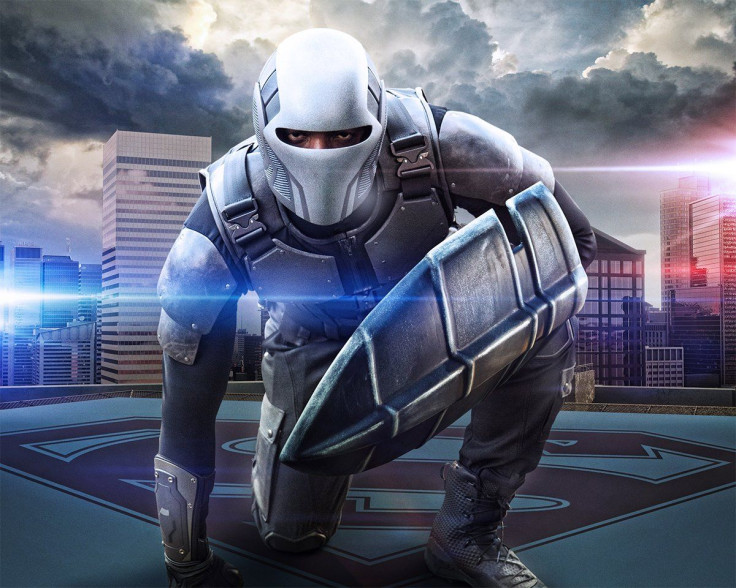 James (Mehcad Brooks), a.k.a. the Guardian, will take center stage in an upcoming Season 2 episode of "Supergirl."
"There's a big James episode coming up that we're starting to shoot this week," executive producer Andrew Kreisberg told TVLine at PaleyFest last weekend. "It's like the biggest James story we've ever done. We're excited, Mehcad [Brooks] is excited…. It's going to be great."
There hasn't been any huge episode for James since Season 2, episode 10, in which Kara (Melissa Benoist) finally found out that he is the Guardian. So this upcoming James-centric episode is definitely good news for viewers who want to see more of Brooks' character, who has noticeably been absent in several episodes of the show's sophomore run.
READ: Which "Supergirl" actor was promoted to series regular for Season 3?
Brooks appeared in all 20 episodes of the show's Season 1. But during this season so far, there have already been four episodes, in which the actor was not seen on the screen.
While it's unclear whether James will appear in next week's Season 2, episode 17, Kreisberg revealed that Superman's (Tyler Hoechlin) best friend is part of Season 2, episode 18, where Lyra (Tamzin Merchant) joins him and her boyfriend Winn (Jeremy Jordan) in their nighttime vigilante gig.
"Winn, James, and Lyra have a really funny story in [episode] 18 …, where the three of them try crime fighting as a trio, which doesn't necessarily go well," Kreisberg told Entertainment Weekly last month. "She kind of becomes the Yoko of the team."
James was introduced as Kara's love interest in Season 1. But after a couple missed romantic dates, Kara decided to end their budding relationship in Season 2 premiere, noting that they were better off as friends.
"We sort of felt like we were pursuing that relationship more because we felt like we had to than any of us was really truly feeling it," Kreisberg explained (via TV Guide) of the writers' decision to make James and Kara's relationship purely platonic. "We realized that the best scenes between [Kara and James] were just the nice, sweet scenes where they were being friends."
Are you excited for James' next big episode? Tell us in the comments section below!
"Supergirl" airs every Monday at 8 p.m. EST on The CW.
© Copyright IBTimes 2023. All rights reserved.