'Supergirl' Season 2 Spoilers: How Will The Show Keep Superman And Kara's Relationship After Tyler Hoechlin's Two-Episode Stint?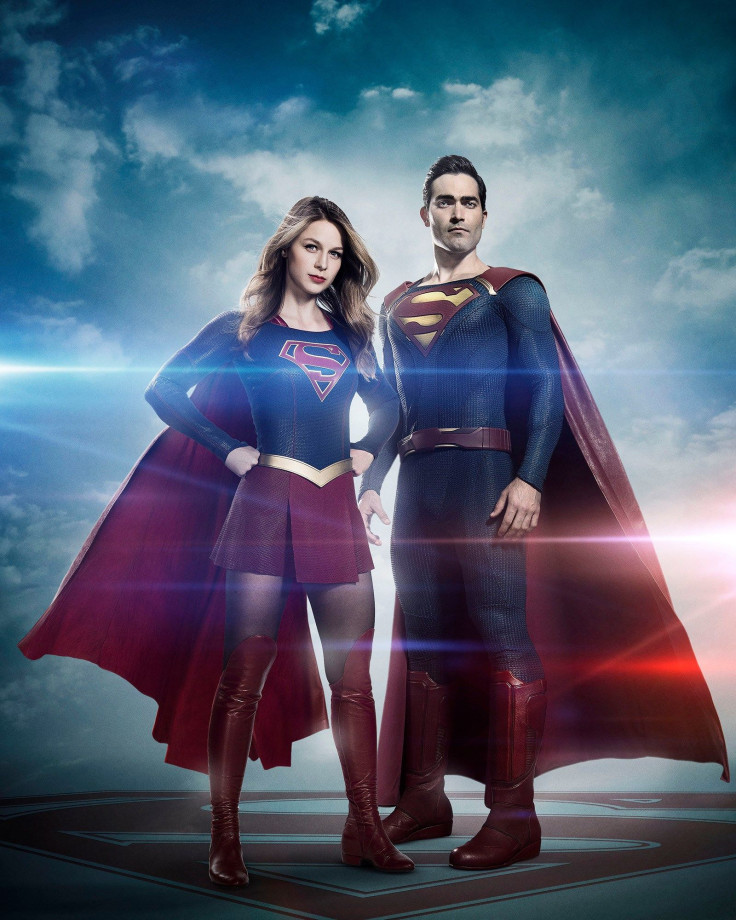 After tonight's Season 2, episode 2 of "Supergirl," it's unclear when Superman (Tyler Hoechlin) is going to visit National City again. Although it seems that fans won't be seeing the Man of Steel for awhile, the character's presence will continue to be felt in Kara's (Melissa Benoist) world. In fact, executive producer Andrew Kreisberg revealed that the Kryptonian cousins will remain in touch with each other despite not seeing one another in person.
"We always like the text messaging because it's funny," Kreisberg said (via Collider) when asked how the show plans to keep Superman and Kara's relationship after Hoechlin's two-episode guest-starring stint. "That's how people communicate now, so those text message scenes were always a pleasure to write. Any one of us knows how happy you get when your best friend, or your sister, or your brother sends you a text and just says, 'Hey, how are you? I was thinking about you.' That's become such an important part of our lives."
Kreisberg explained that after seeing Superman in the flesh, viewers can now clearly imagine who he is and what he's doing whenever he is mentioned or referred to on the series in future episodes.
"In the first season, we couldn't show Superman, so it [text messaging] was our best attempt to show that," the exec producer said. "Those scenes always had a strangely strong resonance, even though they were a gimmick. And now that Tyler has inhabited the part, whenever there's discussion about Superman in subsequent episodes, or the thought of them talking to each other, or somebody says, 'I'll check in with Superman,' now you can imagine Tyler. It makes all of those mentions, and then the idea of him being out there, that much more powerful because you can imagine it and you know that he's out there and he's ready to help."
Kreisberg is hopeful that Hoechlin will reprise his role as Superman at some point in the season. "We're working on it. We'll see. Hope springs eternal," he told reporters when asked if there are any plans to bring the character back in Season 2.
In a separate interview with IGN last month, Kreisberg said that Superman's potential return to the series depends on "Warner Bros., DC, and the audience." "He so much a part of [this world], but the show is called 'Supergirl.' It's about her," he said. "If it turns out as well as we hope, and the audience responds, then we'll see what happens down the road."
Even Hoechlin doesn't know whether he's going to reprise his role in the future. "I don't know [if I'm returning]," the 29-year-old actor told Entertainment Weekly. "I know that's a big discussion between Warner Brothers and [Greg] Berlanti, so those are all decisions left up to people that have much different jobs than I. I let them handle that and we'll see where it goes and what happens next, but for the time being, I'll have to wait and see."
"Supergirl's" next episode, entitled "Welcome to Earth," airs on Monday, Oct. 24, at 8 p.m. ET on The CW. Check out the synopsis for Season 2, episode 3 below:
"An attack is made on the President (Lynda Carter) as hot-button, alien vs. human rights issues heat up in National City. Supergirl and the DEO are assigned to protect the President and bring in the responsible party. Alex (Chyler Leigh) teams up with Detective Maggie Sawyer (Floriana Lima) to investigate the case while Kara searches for a recently escaped Mon-El (Chris Wood), who she fears may be the alien behind the assault."
© Copyright IBTimes 2023. All rights reserved.