'Supergirl' Season 2 Spoilers: Mr. Mxyzptlk Shows Off His Powers In Episode 13 Sneak Peek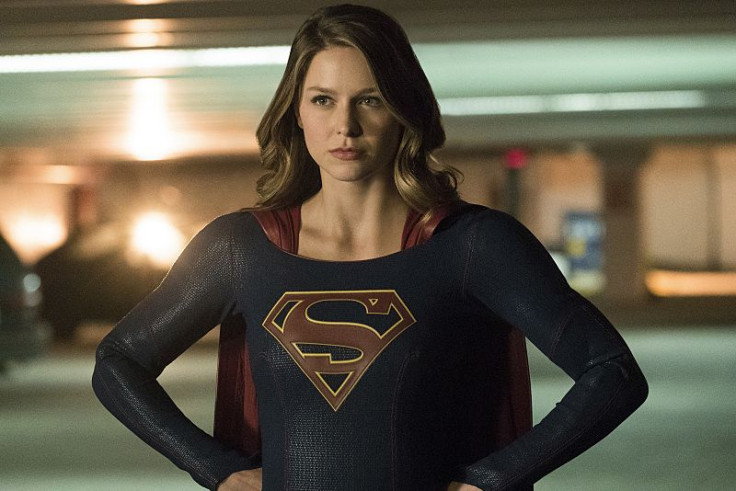 Mr. Mxyzptlk (Peter Gadiot) has got some cool powers.
"Supergirl" gave fans a glimpse of how powerful Mr. Mxyzptlk is in a couple of sneak peeks from Season 2, episode 13. In the first preview clip, Mr. Mxyzptlk magically turns Kara's (Melissa Benoist) apartment into a perfect wedding proposal venue right before her eyes. After putting candles, flowers and a string quartet in the Kryptonian's abode, Mr. Mxyzptlk goes down on one knee and asks Kara's hand in marriage with an engagement ring he produces right on the spot.
When Mr. Mxyzptlk starts singing "A Whole New World" to Kara, Mon-El — who is also in the apartment — stops the magical menace and tells him that he's with her. Mr. Mxyzptlk, however, is not affected by the Daxamite's revelation. In fact, the latest Earth visitor says that he doesn't even see Mon-El as a rival for Kara's heart. Mon-El loses his temper and tries to punch Mr. Mxyzptlk, but the latter smoothly dodges the attack. As revenge for what Mon-El did, Mr. Mxyzptlk transports him to the DEO with only his underclothes on.
In the second sneak peek, Supergirl stops a trio of criminals who try to get away by firing bullets at her. When the Girl of Steel reminds the culprits that bullets don't hurt her, Mr. Mxyzptlk appears on the scene out nowhere and attempts to shoot the lawbreakers using his magic.
In a recent interview with The Hollywood Reporter, Gadiot explained why getting rid of Mr. Mxyzptlk could be Supergirl's biggest challenge yet.
"He's very, very formidable because he can't really be defeated," the "Once Upon a Time in Wonderland" alum said. "He's unbeatable. You can't kill him or banish him. His powers kind of supersede everybody's. … Really the only way to beat him is to out trick him. You have to be crafty and essentially play his game. If you don't play his game, then you're going to lose."
"Supergirl' Season 2, episode 13, titled "Mr. & Mrs. Mxyzptlk," airs on Monday, Feb. 20 at 8 p.m. EST on The CW.
© Copyright IBTimes 2023. All rights reserved.