'Supergirl' Season 2 Spoilers: EP Says Fans Will Learn More About Maggie As A Cop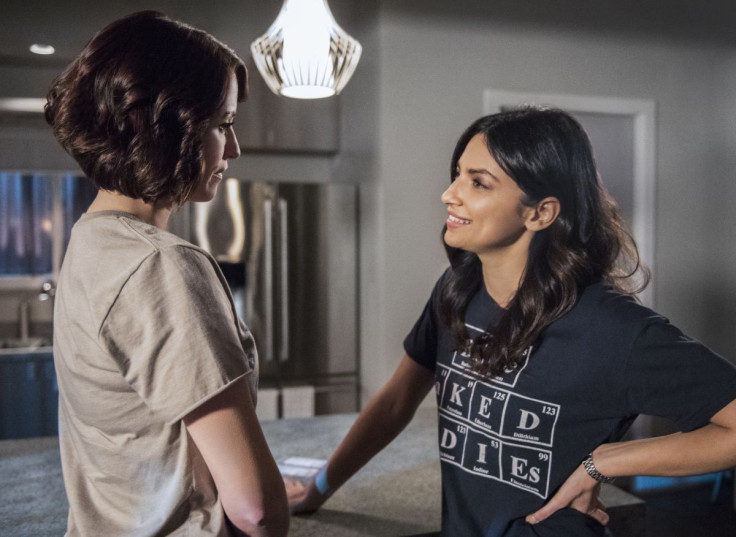 Fans will learn more about Maggie (Floriana Lima) outside of her relationship with Alex (Chyler Leigh) in upcoming Season 2 episodes of "Supergirl."
Executive producer Andrew Kreisberg revealed to Entertainment Weekly that there's an upcoming storyline that focuses on Maggie as a member of National City Police Department. "There's a storyline coming up where it's not really about Alex and Maggie's relationship," Kreisberg said. "It's more about Maggie as a cop getting caught up in an art heist."
The news outlet added that viewers will also know more about Maggie's personality in next week's Season 2, episode 13, in which she and Alex celebrate their first Valentine's Day together.
As previously reported, Alex is beyond excited to spend her first Valentine's Day with a girlfriend. Maggie, however, is not keen on the holiday. She even tells Alex in the trailer for the episode that Valentine's Day makes her "want to puke." Their opposing views on Valentine's Day lead to their first real fight as a couple. But to make it up to Alex, Maggie recreates a very special night.
Also in the episode, Kara (Melissa Benoist) and Mon-El (Chris Wood) argue over how to get rid of Mr. Mxyzptlk (Peter Gadiot), who wants the Girl of Steel to marry him.
According to the synopsis for the episode, Mon-El has encountered beings like Mr. Mxyzptlk on Daxam. And while he knows how dangerous they can be, Kara thinks that Mr. Mxyzptlk is harmless. Kara's impression of the magical menace, however, quickly changes when he starts wreaking havoc in National City.
In the comics, Mr. Mxyzptlk is a manipulative imp from the 5th Dimension who loves to annoy Superman. Although not actually evil and doesn't inflict any long-term damage to the Man of Steel, Mr. Mxyzptlk relentlessly pesters and proves that he's smarter than the Kryptonian. Mr. Mxyzptlk can only be made to return to the 5th Dimension when he's tricked into saying his own name backwards. It remains to be seen, however, whether Kara and Mon-El will do the same trick on the CW series to get rid of DC Comics' most notorious prankster.
"Supergirl' Season 2, episode 13, titled "Mr. & Mrs. Mxyzptlk," airs on Monday, Feb. 20 at 8 p.m. EST on The CW.
© Copyright IBTimes 2023. All rights reserved.