'Supergirl' Season 3, Episode 14 Trailer: Toyman Performs His Final Trick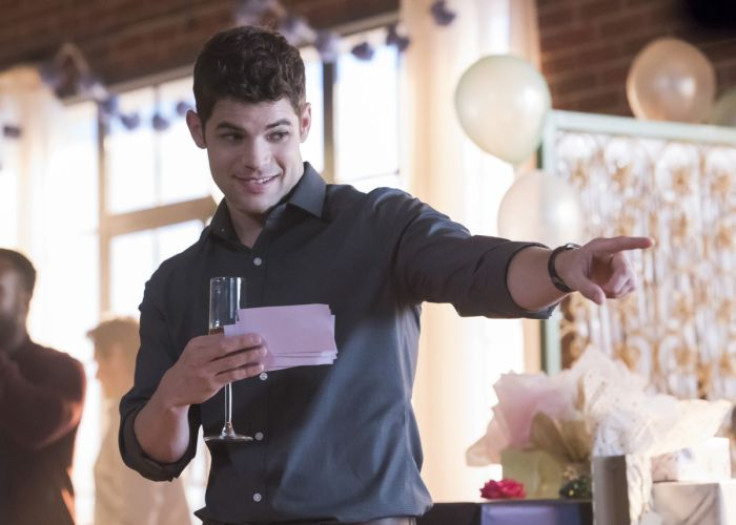 Toyman carries out his one last trick in the next episode of "Supergirl."
In the trailer for Season 3, episode 14 of the CW series, Toyman (Henry Czerny), aka Winslow Schott Sr., blows himself up at his own funeral, surprising Kara (Melissa Benoist) and the rest of her team.
Later in the 20-second clip, Kara and James (Mehcad Brooks) notice something in the sky. "[Are those] flying monkeys?" Kara asks.
"No, no, it's a bomb," replies Winn (Jeremy Jordan), who is Toyman's son.
Curiously, Kara is seen trapped and struggling inside what appears to be a toy packaging at the end of the video.
Toyman was first and last seen in Season 1, episode 10, titled "Childish Things." In the said episode, which aired on CBS in 2016, Winn had a disastrous reunion with his dad who escaped prison in order to murder his old boss. After Supergirl and the DEO managed to thwart Toyman's murderous plan, the fugitive was sent back behind bars at the end of the hour.
Toyman's death leads to a reunion between Winn and her estranged mom Mary McGowan. As revealed by TVLine last November, Winn's mother will be played by "Roseanne" star Laurie Metcalf.
News of Metcalf's guest appearance on "Supergirl" was first revealed in a Vanity Fair profile published in November. In the article, the Oscar-nominated actress revealed that she showed interest in the part "so her youngest child can meet her idol Melissa Benoist."
Metcalf made her daughter's dream come true when she brought her to the set of "Supergirl" last January. "I'm so thrilled to be here on the set of 'Supergirl'!" the "Lady Bird" star told People. "My [12-year-old] daughter, Mae, and I are huge fans of the show and it was her dream to meet Melissa. I'm incredibly lucky to have the opportunity to bring Mae to work with me as I take on the guest role of Mary McGowan."
"Supergirl" Season 3, episode 14, titled "Schott Through the Heart," airs on Monday, April 16 at 8 p.m. EDT on The CW. Watch the trailer for the episode below:
© Copyright IBTimes 2023. All rights reserved.