Superman Day 2020: Facts, Quotes From The Man Of Steel
National Superman Day is observed on June 12 every year since DC Entertainment announced it in 2013. The day is celebrated to honor the "Man of Steel".
"Faster than a speeding bullet, more powerful than a locomotive… The Man of Steel fights a never-ending battle for truth, justice, and the American way," DC Comics, the publishing unit of DC Entertainment, wrote on its website.
"The Man of Steel is the ultimate symbol of truth, justice, and hope. He is the world's first Super Hero and a guiding light to all," it added.
Superman was originally supposed to be featured as a bald telepathic villain who wanted to dominate the world. But the writers of the legendary superhero, Jerry Siegel and Joe Shuster, instead created a character wearing a blue uniform with a flowing red cape, and an "S" shield on his chest in 1933. The superhero made his public appearance only in 1938 after it was sold to Detective Comics. According to Superhero Etc, Shuster created the character after he was inspired by heroes such as Hercules and Flash Gordon.
Like many of the fans believe, the "S" logo on the Superman costume doesn't actually stand for Superman. It represents "hope" and "hero." It also means "resurrection" when turned upside down.
Here are some famous quotes from the Man of Steel himself, taken from the Awaken the Greatness Within.
"You're going to change the world."
"You're much stronger than you think you are, trust me."
"There is a superhero in all of us, we just need the courage to put on the cape."
"There is a right and a wrong in the universe, and that distinction is not hard to make."
"You will give people an ideal to strive towards, they will race behind you they will stumble, they will fall, but in time they will join you, in time you will help them accomplish wonders."
"It's not an S, on my world it means hope."
"You will be different, sometimes you'll feel like an outcast, but you'll never be alone."
"With great power comes great responsibility."
"Sometimes you have to take a leap of faith first, the trust part comes later."
"Dreams save us. Dreams lift us up and transform us."
"Why am I so different from them?"
"What if a child dreams of becoming something other than what society had intended? What if a child aspires to something greater."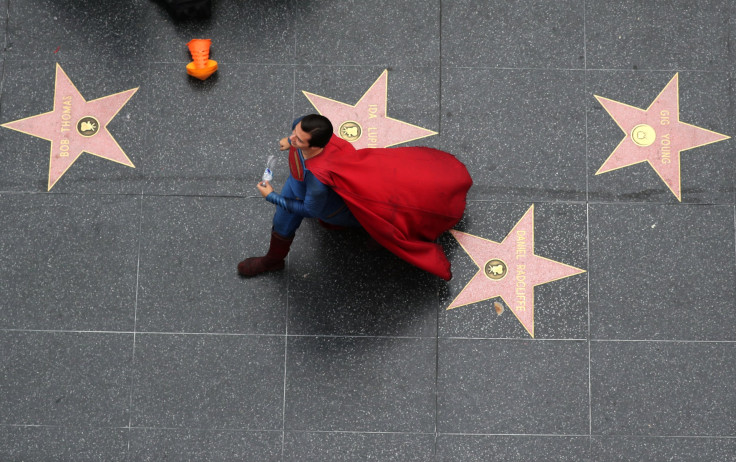 © Copyright IBTimes 2022. All rights reserved.
FOLLOW MORE IBT NEWS ON THE BELOW CHANNELS