'Supernatural' Turns 11! Series Stars Jared Padalecki, Jensen Ackles, Misha Collins And Mark Sheppard Thank Fans [VIDEO]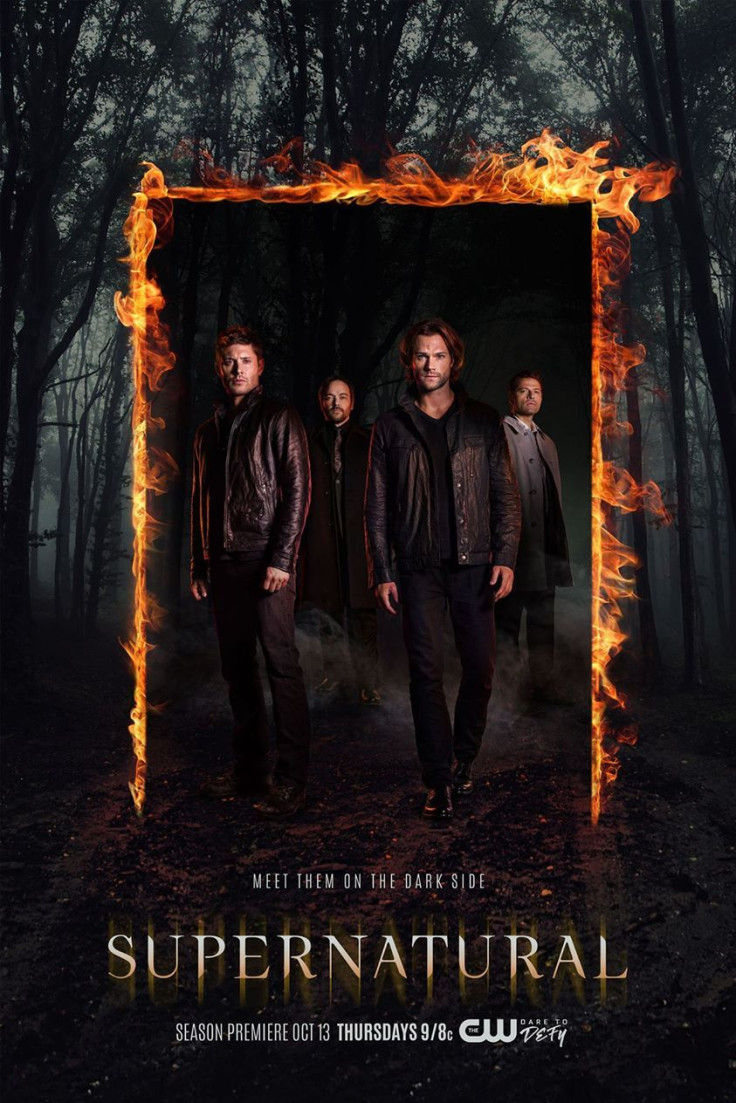 It's been 11 years of monsters, ghosts, witches, demons, vampires, werewolves and much more on The CW's "Supernatural." The series first premiered on Warner Bros. TV on Sept. 13, 2005. Now, it has amassed a fan base of millions all over the world and has become the oldest show on The CW. And it looks like it has no plans of ending any time soon.
"Supernatural" has currently finished airing 241 episodes and is eyeing the 300 episode milestone. The series revolves around hunters Dean (Jensen Ackles) and Sam Winchester (Jared Padalecki) while they vanquish demons, kill vampires and save humanity from the apocalypse. The show will air Season 12 this fall.
Handsome Ackles took to Twitter to celebrate the joyous occasion. "Happy #SupernaturalDay y'all. To celebrate @jarpad and I have an announcement. Stay tuned."
Padalecki replied to the tweet, "I'll be there!! (Like, literally…) #HappySupernaturalDay #spnfamily #akf"
Hopefully, we will know what the big news is soon.
Series stars Ackles, Padalecki, Misha Collins (who plays angel Castiel/Cas) and Mark Sheppard (who plays king of hell Crowley) also shared a heartwarming video on Facebook in which they wished fans a Happy Supernatural Day. The stars asked fans to share their favorite memories on Facebook, Instagram, Snapchat, Twitter and Tumblr using the #SupernaturalDay. The stars also thanked fans for their support all these years.
Watch the video below:
[Warning: Spoilers of "Supernatural" Season 12 Ahead.]
After Dean and Sam stopped the apocalypse last season, "Supernatural" Season 12 will see the Winchesters come to terms with the fact that their mother Mary (Samantha Smith) is now alive. The brothers are happy yet conflicted. But before the family reunites, Dean must rescue Sam with the help of his mother and Cas.
The CW released a poster (see below) that shows key "Supernatural" characters standing inside a blazing doorway.
"Supernatural" Season 12 premieres on Thursday, Oct. 13 at 9 p.m. EDT on The CW.
© Copyright IBTimes 2023. All rights reserved.