Supreme Court Ruling Boosts Health Care Law Approval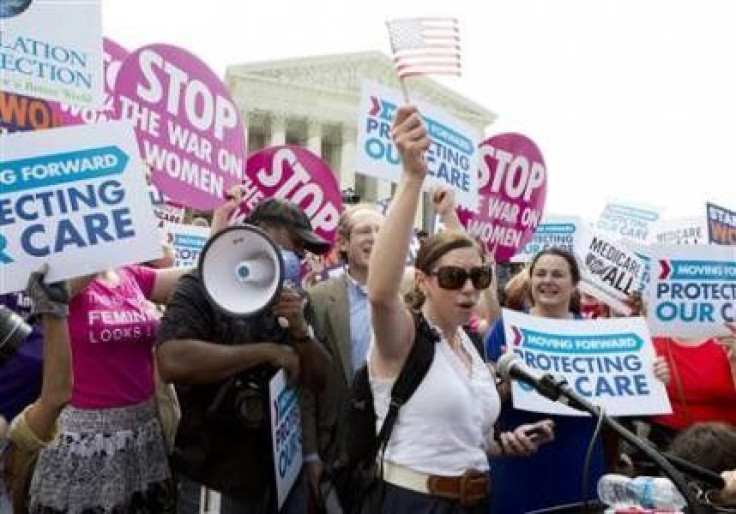 The Supreme Court's decision to uphold President Obama's expansive health care overhaul has increased public support for the law, which nonetheless remained largely unpopular.
The public never warmed to the Affordable Care Act. Although certain provisions proved broadly popular -- the measure allowing young adults to stay on their parents' insurance until they are 26, for instance -- polls found that a majority of Americans tended to disapprove of the law as a whole.
That is still the case in a new Reuters/Ipsos poll, but the Supreme Court ruling seems to have given the law a bump. The poll found a 10-point swing in the law's popularity: Forty-eight percent of Americans supported the law, up from 43 percent before the ruling, while the percentage of Americans opposing it declined from 57 percent pre-ruling to 52 percent.
Now that the Supreme Court has declined to strike down the Affordable Care Act, Republicans are turning to the presidential contest as their best chance to undo the law. Presumptive nominee Mitt Romney has sworn to repeal the law by issuing states waivers exempting them from its requirements, and Republican governors are holding off on building private health insurance exchanges mandated by the law.
Given those stakes, the health care overhaul is likely to play a prominent role in the 2012 presidential election. The tea party coalesced behind opposition to the law in 2010, mobilizing conservative voters across the country and helping Republicans dominate the 2010 midterm elections.
President Obama will need to defend the law against a fresh barrage of attacks, with Romney already positioning himself as the candidate for voters who would like to see the health care law eliminated.
Our mission is clear: If we want to get rid of Obamacare, we're going to have to replace President Obama, Romney said in a statement following the Supreme Court's decision.
© Copyright IBTimes 2023. All rights reserved.