'Survivor' 2015 Spoilers: 'Second Chance' Cast Reacts To Joe's Elimination In Episode 12; Spencer Apologizes To Fans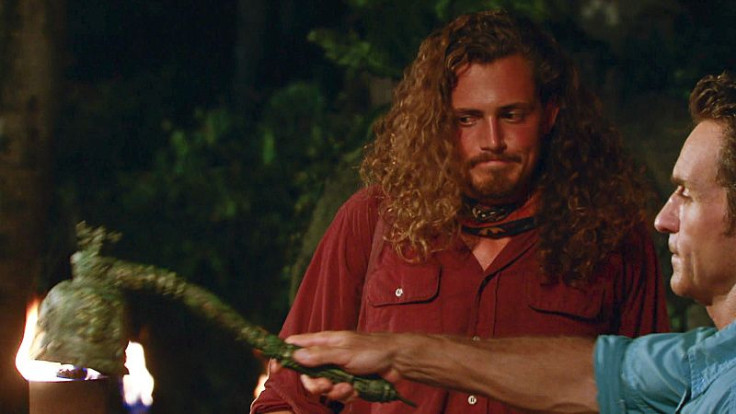 "Survivor: Second Chance" sent its most popular player home in episode 12. The ousting of Joe was a blow to viewers, who had come to love the Arizona artist for his upbeat attitude, dominance in challenges and enviable beach bod. To the rest of the castaways, though, he was the biggest threat left in the game and after he lost the individual immunity challenge -- only after literally passing out from exhaustion -- his fellow players did not hesitate to send him packing. How is the cast feeling about that decision now?
Well, Spencer, at least, feels for the fans. The "Survivor" strategist took to Twitter after the episode to apologize to everyone watching for voting out their favorite castaway -- although, he probably does not regret getting Joe out before the final three -- acknowledging most people were probably not pleased.
While in the game, Stephen seemed to be making it his life's mission to vote out Joe before he was blindsided in episode 11, without ever getting the chance to take out his white whale. He looked awfully thrilled over on the jury to see Joe go and the cameras caught a beaming smile. However, Stephen told fans in a cryptic tweet that the shot captured a moment between him and one of the players still in the game -- probably Jeremy, who had saved Stephen with a hidden immunity idol in episode 10 -- not him celebrating Joe's elimination.
In fact, Stephen seemed very happy to see Joe in this week's episode of the show's "Ponderosa" web series. Stephen told the cameras it was nice to have Joe's "positive energy" among the rest of the ousted castaways. The webisode also reveals, though, that Joe has a little lingering frustration about his removal from the game after exerting himself so much at challenges.
"I don't like how the person who is putting themselves out there 155,000 percent, passes out -- that that doesn't earn them a little respect. That's what is so frustrating about this game," Joe tells the cameras.
Watch Joe's "Ponderosa" episode below:
Joe did get to have a special moment during his last episode when his father joined him as part of the loved-ones visit. Kelley picked Joe and his dad, along with three other castaways and their loved ones, to be a part of the family barbeque she earned by winning the individual reward challenge. Joe's dad, Pat, pulled him aside to confess that he had "never had a best friend until now." The touching speech had everyone watching a little emotional, including current jury member Ciera, and Joe said it was the best moment of his season.
Watch Joe get to see his dad in the game in the clip from episode 12 below:
Who will be voted out next? Fans will have to wait to find out. "Survivor: Second Chance" airs Wednesdays at 8 p.m. EST on CBS.
© Copyright IBTimes 2023. All rights reserved.