Susan Powell Missing: 'There Is Everything But The Body'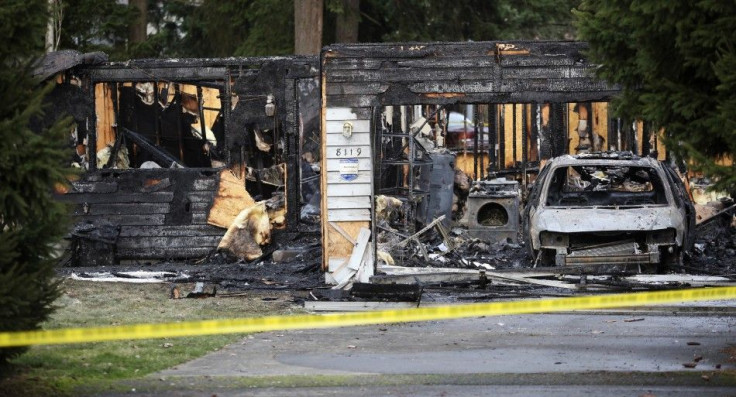 The 2009 disappearance of Utah woman Susan Powell has stumped authorities for the past couple of years, but new evidence may help police discover the missing mom.
Police have suspected Susan Powell's husband, Josh Powell, of having a role in her disappearance, but an arrest was never made. Josh Powell killed himself and their two sons in an explosion in early February.
Newly released evidence from investigators is creating a grim outcome for Susan Powell, who police say is still being treated as a missing person. According to CNN, investigators found Susan Powell's blood inside the family's Utah home, along with a handwritten letter in which she expresses fear for her life at the hands of her husband.
Investigators found Susan Powell's blood next to a sofa, the Associated Press reported. The Sofa had been cleaned, and had two fans blowing on it.
The handwritten note was found in a safety deposit box belonging to Susan, and was titled, Last will & Testament for Susan Powell. According to the documents, the letter says If Susan Powell dies it may not be an accident, even if it looks like one.
Besides Susan Powell's hand-written note and blood, her late children had told multiple people that my mom is dead before they were killed.
There is direct evidence. There is circumstantial evidence. There is motive, said Mark Lindquist, Pierce County Prosecutor. There is everything but the body.
The new documents raise a question as to why Josh Powell had not been arrested before the tragic murder-suicide in February.
Chuck Cox, father of Susan Powell, told a CNN affiliate that if his son-in-law had still been in jail, our grandchildren would be alive.
Before the deadly explosion, Josh Powell had been ordered to undergo a psycho-sexual evaluation to regain custody of his children from Susan's parents. Powell's attorney, Jeffrey Bassett, had said that Josh had been upset about being ordered to take the evaluation, and sent Bassett an email on the day of the explosion saying, I'm sorry, goodbye.
A criminal case is also still surrounding Josh Powell's father, Steven Powell. Steven Powell was charged with voyeurism and possessing child pornography in September 2011. Regarding Susan Powell disappearance, Steven Powell hasn't been ruled out as a suspect by police after claiming to have a flirtatious and sexual relationship with her. Susan's family have denied the claims. Police found images of Susan Powell in Steven Powell's home. Some of the images showed Susan in her underwear and others with her face over other women's nude bodies. According to the AP, another image was found of Steven Powell masturbating to a photo of Susan Powell.
My department is committed to locating Susan and bringing a resolution to this case, said West Valley City Police Chief Thayle Buzz Nielsen. That's why it's still active.
© Copyright IBTimes 2023. All rights reserved.
FOLLOW MORE IBT NEWS ON THE BELOW CHANNELS