Suspended Utah Detective Jeff Payne Wants To Apologize For Assaulting Nurse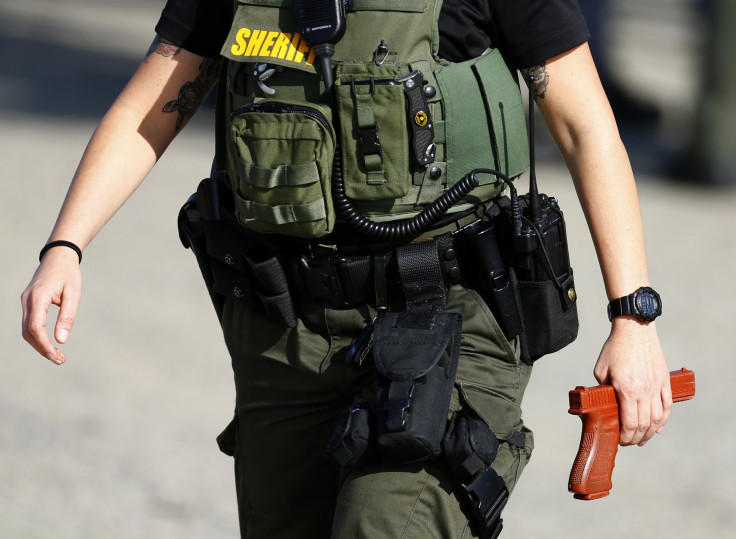 A Salt Lake City Police officer who was suspended for the unlawful arrest of nurse Alex Wubbels wants to apologize for the incident, reports said Tuesday.
Detective Jeff Payne's attorney, Greg Skordas, told CBS affiliate 2News his client would "love the chance" to apologize and that he was not making any excuses for Payne.
"Jeff would love the chance to sit down and apologize for what happened here," Skordas said, adding: "If he could do this over he would do it over differently."
He also stated that the detective would like to explain what had happened on the day of the arrest. "There is the side of this that Jeff would like to tell at some point and I think that will happen. I think he would love the chance to talk to people about what happened and why it happened and how he would do it differently."
Earlier in a written police report after the incident, Payne claimed he was asked to take a blood sample from University Hospital in Salt Lake City. He also stated that he was told by Lieutenant James Tracy, the watch commander on duty that night, to place Wubbels under arrest for interfering with a police investigation if she refused to provide the patient's blood sample that Payne was asking for.
Reiterating this, Skordas said: "[Payne] believed at the time he was following a direct order."
The video of Wubbels being arrested and dragged into a police car for doing her job by refusing to let Payne draw blood from the unconscious patient without consent went viral and sparked widespread public outrage. In the incident that happened on July 26, Payne could be seen handcuffing Wubbels and assaulting her.
"There is no question that Jeff made a mistake," said Skordas. "I can understand the public being upset this was a troubling event."
The Salt Lake City Police apologized for the arrest and changed their blood-draw policies. Both Payne and Tracy were placed on paid administrative leave on Aug. 1 and an internal investigation was launched. Later, a criminal investigation by the Unified Police Department, the FBI, and Salt Lake County District Attorney's Office was also started and is underway.
Earlier this month, reports revealed that Payne was disciplined in 2013 for allegedly sexually harassing a female employee of the Salt Lake City Police department. Police records accessed by the Salt Lake Tribune stated he had sexually harassed the female employee "over an extended period of time" and had sent her a "disparaging email", which was "profane in its content," using the department's official email accounts.
In another instance in 1995, Payne violated multiple department policies during a vehicle pursuit that involved the Utah Highway Patrol, the department found. The details of the complaint were unclear.
However, Payne was also lauded for several achievements and was given a "Purple Heart" award by the Utah Peace Officers Association in 1998, after he was shot in the shoulder by a suspect at a traffic stop. He was recognized for the part he played in the Property Crimes Unit at the 34th annual Salt Lake City Police Gala in 2014.
© Copyright IBTimes 2023. All rights reserved.