Suspension Punishment Dropped For Georgia Teen That Photographed Cramped High School
The suspension against a Georgia high schooler who photographed her school's cramped hallways has been lifted. The student, Hannah Watters, reported the news to the Associated Press, explaining that the development came after she appealed her case and was prepared to go to court.
Watters, 15, was initially suspended from North Paulding High School in Dallas, Georgia, for five days after her photo received national media attention. Following her appeal, she said that the principal contacted her mother, apologized for the incident, and dropped the punishment entirely, which Watters said left her feeling surprised and appreciative.
The photo was taken on Tuesday at the school, which boasts a student body of around 2,400. According to Watters, no social distancing was being enforced and only around 10% of students were wearing masks.
"Wearing a mask is a personal choice and there is no practical way to enforce a mandate to wear them," Superintendent Brian Otott said in a letter to district parents on the same day the photo was taken.
On Wednesday, Watters explained that she was called to the principal's office and suspended for violating three rules in the school's code of conduct. While admitting that she did not ask permission to distribute the photo, Watters disputes the other violations. While in the office, she also overheard an announcement that students would face punishments for the release of any media that might reflect poorly on the school.
Since reopening, a number of Paulding High athletes have tested positive for COVID-19, in addition to a handful of elementary school students in the same county.
Georgia, overall, has been hard hit by the recent resurgence of coronavirus.
The city of Dallas, Georgia, is located roughly 30 miles northwest of Atlanta and has an estimated population of around 14,000.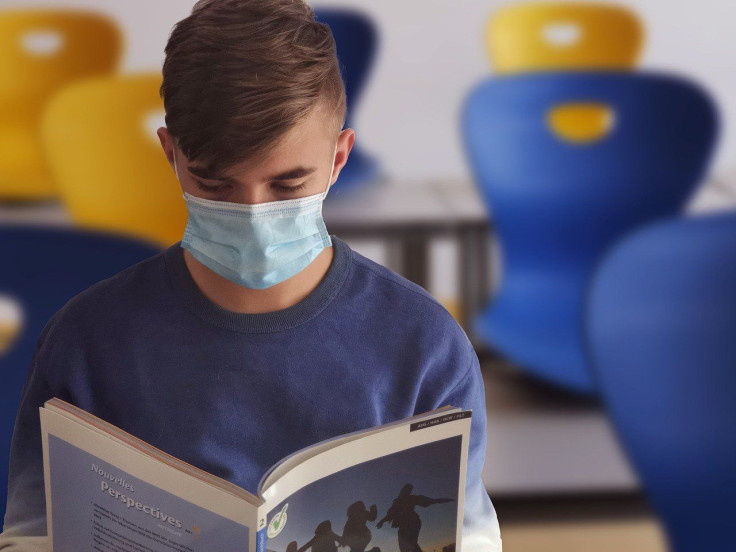 © Copyright IBTimes 2023. All rights reserved.