'Sweeter Than Chocolate' Hallmark Movie Premiere: Trailer, Synopsis, Cast
Hallmark Channel's "Loveuary" 2023 slate is about to begin, bringing viewers a new slate of romantic films just in time for Valentine's Day. The first new premiere of the event, "Sweeter Than Chocolate," debuts Saturday and stars Eloise Mumford and Dan Jeannotte.
Fans will of course be in for a treat with the film, especially when it comes to the stars, both of whom have appeared in Hallmark projects before. Mumford, who is also known for her role as Kate in the "Fifth Shades" movies, has appeared in Hallmark Movies & Mysteries' "A Veteran's Christmas," "One December Night" and "The Presence of Love," as well as Hallmark Channel's "The Baker's Son."
As for Jeannotte, he is known on Hallmark for his roles in the "Paris, Wine & Romance" and "The Royal Nanny" films, as well as his role as Brandon Russell on "The Good Witch" series. He is also well-known for his role as Ryan Decker on Freeform's "The Bold Type."
So what can fans expect from the film? Let's find out.
"Lucy Sweet's (Mumford) chocolate shop has become a Valentine's Day mecca ever since the rumor spread that eating one of her special Cupid chocolates on February 14th leads to finding true love," a synopsis reads. "This rumor is exactly what intrigues local TV reporter Dean Chase (Jeannotte) who is determined to debunk the local legend. The last thing Lucy wants is to let anything threaten her shop, so she reluctantly agrees to take part in his investigative research, joining him in interviewing key couples who swear they have fallen in love thanks to Lucy's confections."
As they work together, they also get to know one another better as well, and Dean starts to question if his more pessimistic outlook is the right one to have.
"As Dean interviews couple after couple, he gets to know Lucy better. Although they both have experienced broken hearts, Lucy still believes in the power of love while Sean has lost faith in it," the synopsis continues. "However, being around Lucy forces Sean to wonder if his take on romance is completely wrong."
At the same time, Lucy is also forced to question her outlook, as less thrilling news starts to make its way to her as well.
"When Dean's boss gets excited by the developing story, she insists Dean do a live feed from the chocolate shop on Valentine's Day while trying one of the infamous Cupid chocolates himself. Interest builds in what is being hyped as the truth about Lucy's store," the synopsis teases. "Meanwhile, one of Lucy's happy couples end in disaster, and Lucy begins to wonder if Dean hasn't been right all along. Is she really misleading everyone with naïve faith?"
Now, it may be up to Dean to prove to Lucy that there is some actual magic in the world, and that love is in fact real.
"When the chocolatier is ready to wave the white flag and admit defeat, Dean comes to the rescue, convincing her that putting more love into the world is a good thing even if there might be some heartaches along the way," the synopsis concludes.
"Sweeter Than Chocolate" premieres Saturday, Feb. 4 at 8 p.m. EDT on Hallmark Channel.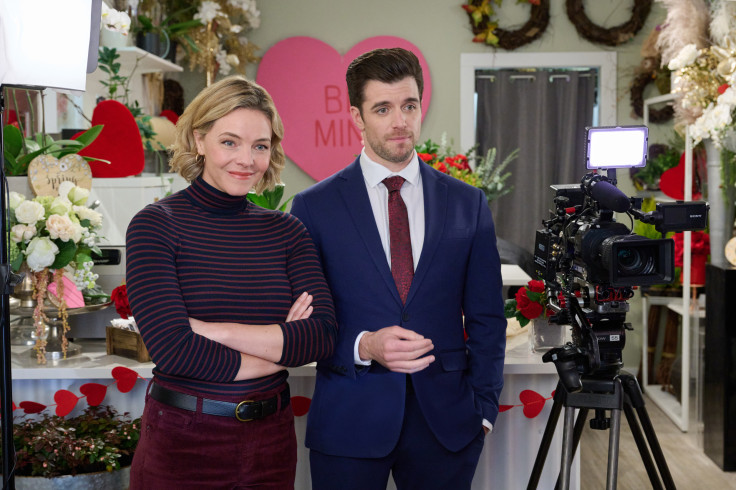 © Copyright IBTimes 2023. All rights reserved.