'Switched At Birth' Season 5, Episode 8 Sneak Peek Teases Daphne's Struggle After Mingo Breakup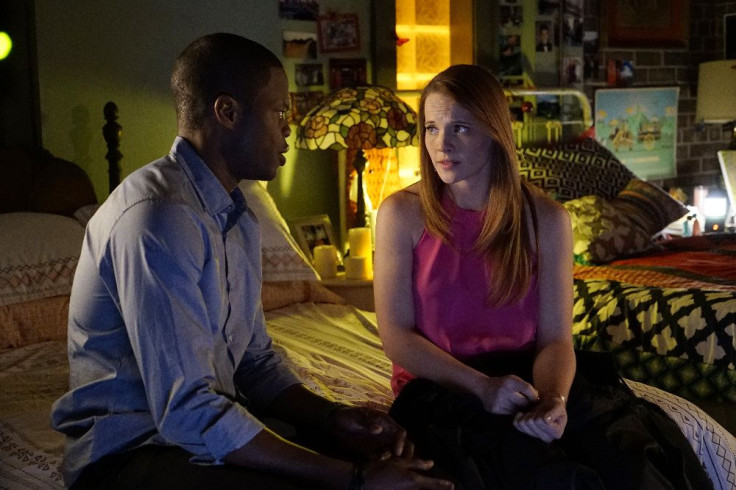 "Switched at Birth" is starting to wind down to its final episodes, but with her love life being nonexistent, will Daphne ever find a happily ever after?
In a sneak peek of episode 8, "Left in Charge," Bay (Vanessa Marano) and Ally (Tristin Mays) try to convince Daphne (Katie Leclerc) to have a little fun, but it is clear that her feelings for Mingo (Adam Hagenbuch) are still lingering.
In the video for the Freeform series, Bay can be seen telling Daphne and Ally that they need to have a good time for the upcoming weekend. However, Daphne seems less than thrilled to have any fun after finding out Mingo's plans.
READ: "Switched at Birth" celebrates its 100th episode
Daphne admits that she's has been looking on Mingo's Instagram where he has been enjoying a romantic weekend while visiting his new girlfriend. She then admits that she is having trouble keeping him off of her mind. In the sneak peek for "Switched at Birth," episode 8, Ally suggests that the group goes out and help Daphne find a new guy, but Daphne insists that she is not ready to start dating again.
When Ally tells Daphne to keep things casual with whoever she meets, Daphne seems interested in exploring her idea. It seems like a familiar face will be involved in her process of getting over Mingo.
In the promo for "Left in Charge," Daphne can be seen spending time with Chris (Sam Adegoke) in her bedroom, and the two can be seen kissing. Will Daphne start a casual relationship with Chris, or will he be the guy who finally takes her mind off of Mingo?
"Switched at Birth" Season 5, episode 8 airs on Tuesday at 9:01 p.m. EDT on Freeform.
© Copyright IBTimes 2023. All rights reserved.