SXSW 2015: TV Networks HBO, A&E, Nat Geo Spend Big In Austin To Attract 'Influencers'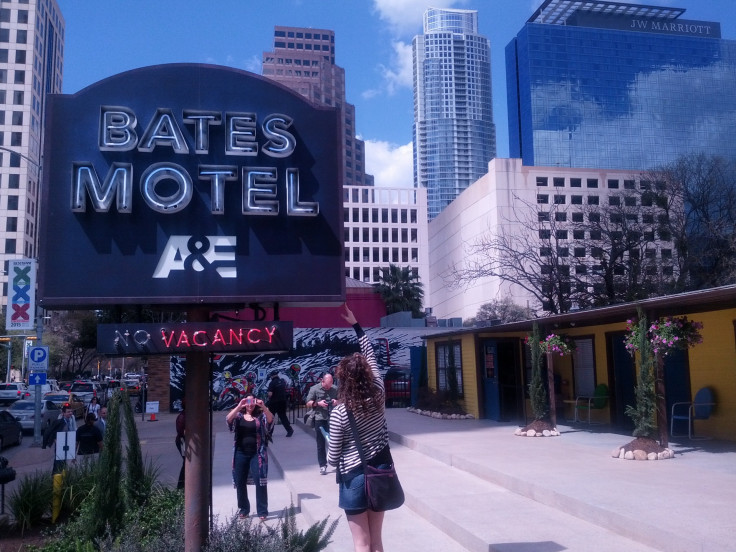 AUSTIN, Texas -- You'd be forgiven for thinking the tech-y South By Southwest Interactive event had morphed into a television festival this year. That's because numerous cable broadcasters, including HBO, FX, National Geographic and A&E, have all spent big on eye-catching, expensive experiential marketing displays to engage the infuencers here.
HBO has identified SXSW as a key market for its Mike Judge series "Silicon Valley" and is spending a significant portion of the show's marketing budget in a blitz of advertising on pedicabs, taxi tops and double-decker buses as well as ads throughout Austin-Bergstrom International Airport, SXSWorldMag and display ads on tech-focused websites like The Verge and Wired.
To top it off, the show will do a "takeover" of the Mashable House and host a launch party Sunday at the Rattle Inn for Pied Piper, the fictional startup on "Silicon Valley."
TV companies see SXSW the same way tech companies, brands like McDonald's and Oreos (here in force), or anyone launching a new app does: as an opportunity to saturate a relatively small but influential audience. The estimated 72,000 attendees across music, film and interactive represent a rich target market: young, affluent urbanites who generally come with their own digital platforms. The exhibitors' hope is that they can trigger momentum in social media, as well as influence the opinion of others.
"South By is a hotbed of culture, and people document every minute of their experiences," said David Berkowitz, CMO of digital agency MRY, a unit of Publicis Groupe. "It's a testing ground for how well their programs are going to attract buzz. I'd like to see how this translates into viewership."
A&E literally constructed a functioning copy of the Bates Motel to promote the second season of its "Bates Motel" series, a show that tells the story of how the Hitchcockian place's most famous employee and his mother got to be the way they are. The motel, which sits right outside the Austin Convention Center -- the festival's unofficial hub -- will have guests staying there every night of the festival. The guests, a mix of local and national contest winners, applied online.
Just a few blocks away, the National Geographic Channel is testing the survival skills of hipsters by locking them in freezing tents as part of an "experience" promoting the show "Life Below Zero," a portrayal of life in subarctic conditions.
"We think this is a great way to get in front of influencers," said NatGeo marketing manager Lori Kackenmeister. "A lot of brands are struggling with getting older, and it is something we are constantly fighting at National Geographic, trying to reach a younger and more urban, hip demographic. South By Southwest is a great way to do that."
The channel has three tents next to the convention center, surrounded by and filled with fake snow. Shirt-sleeved participants have to solve a series of puzzles as a group to get out. Kackenmeister says the experience is the kickoff to a national advertising campaign for the show, which debuted in 2013.
"'Life Below Zero' is a show that people living in urban areas wouldn't understand," she said. "But having this experience gives people a little more in-depth and immersive way to engage with the brand."
© Copyright IBTimes 2023. All rights reserved.